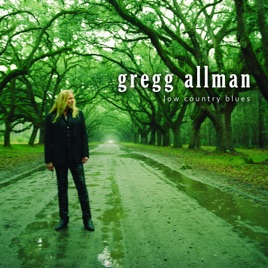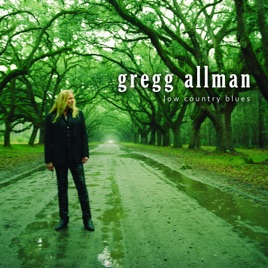 | | TITOLO | | DURATA |
| --- | --- | --- | --- |
| | | | |
| | | | |
| | | | |
| | | | |
| | | | |
| | | | |
| | | | |
| | I Believe I'll Go Back Home | | |
| | | | |
| | | | |
| | | | |
| | | | |
12 brani, 52 minuti
Data rilascio:

1 gen 2011

℗ 2011 Rounder Records Manufactured and distributed by Concord Music Group
Informazioni su Gregg Allman
Cantante dal timbro inconfondibile e polistrumentista americano blues-rock tra i piu' celebri, Gregg Allman, classe 1947, e' stato cofondatore insieme al fratello Duane degli Allman Brothers Band, autori di alcuni album di successo tra il 1969 e il 2004. La loro discografia si compone di 12 album in studio e almeno altrettanti dal vivo, con "At Fillmore East" che e' considerato dalla critica un vero capolavoro. Tra i brani piu' celebri vanno ricordati "In memory of Elizabeth Reed", "Whippin' post", "Ramblin' man" e molte altre. In seguito alla tragica morte del fratello Duane in un incidente motociclistico nel 1971, Gregg inizia parallelamente alla attivita' con la Allman Brothers Band una sua discografia solista, che inizia nel 1973 con "Laid Back", subito un successo con singoli come "Midnight rider", "These days" e "Will the circle be unbroken". Alfiere di un blues rock definito da lui stesso "southern rock" unendo influenze rock,blues, country e r'n'b', Allman ottiene un buon successo anche con "Two the hard way" registrato insieme alla allora consorte Cher (1977) e con "I'm no angel" del 1986 che contiene il singolo omonimo, laddove le sonorita' si erano fatte piu' pop-rock. Piu' di recente, l'artista ha pubblicato il suo dodicesimo album solista, "Low country blues", datato 2011, prodotto da T-Bone Burnett (Bob Dylan, Elton John, Diana Krall).
CITTÀ NATALE

Nashville, TN

GENERE

DATA DI NASCITA

08 dicembre 1947
Milioni di brani.
Senza annunci pubblicitari.
Solo per i nuovi iscritti. Dopo il periodo di prova, il piano si rinnova automaticamente.