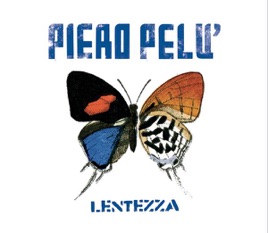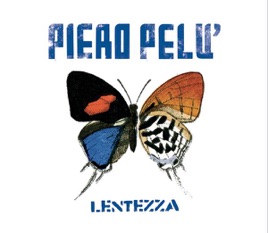 | | TITLE | | TIME |
| --- | --- | --- | --- |
| | | | |
| | Lentezza (Instrumental Version) | | |
2 Songs, 7 Minutes
Released:

15 Sep 2006

℗ 2006 Sony Music Entertainment Italy S.p.A.
About Piero Pelù
To put it simply, Piero Pelù is one of the most important Italian rock singers since the '80s and one of the most charismatic personalities to reach the top of the charts. As a romantic new wave bohemian and muscular rocker with Litfiba and then a successful solo artist, Pelù touched many different musical styles, from gothic to arena rock, from gypsy to Mediterranean sounds, without ever losing his strong artistic identity -- thanks also to a voice that is simply unmistakable.

Born in Florence on February 10, 1962, Pelù debuted in 1980 as the lead singer of Mugnions, an underground act influenced by both punk and new wave. After the split of the band after just a few concerts, he joined Litfiba, whose first gig took place on December 8, 1980, the day John Lennon was shot dead. In the first part of their career Litfiba released a bunch of albums -- including their masterpiece, 17 Re -- generally considered cornerstones of the Italian new wave. Then, after the release of Pirata in 1989, their sound moved toward a more visceral stadium rock, losing in subtlety but gaining in mass popularity. Albums such as Terremoto and Spirito turned Litfiba into the most successful rock band of their generation. During the years, though, the friction between Pelù and guitarist Ghigo Renzulli grew to such an extent that in 1999, after the release of Infinito, the former quit the band. In the same year Pelù was co-protagonist with Ligabue and Jovanotti -- under the moniker LigaJovaPelù -- of the charity single "Il Mio Nome è Mai Più," and he also dueted with Mina on the track "Stay with Me (Stay)," included in her album Olio.

His debut album, Né Buoni Né Cattivi, was released in 2000 and, led by singles such as "Toro Loco" and "Bomba Boomerang," sold very well. Its style, including Mediterranean elements and solid rock & roll structures, was called by its author "Med-rock." Two years later it was the turn of U.D.S. -- L'Uomo Della Strada, a more commercial and electronic affair that included a duet with Anggun, "L'Amore Immaginato," followed in 2003 by the EP 100% Live. More personal and less political, 2004's Soggetti Smarriti was the last chapter of the so-called "survivors trilogy," summed up in 2005 by the anthology Presente, his last record with Warner. In the same year he cured the release of Litfiba's '99 Live, recorded during his last tour with the band. After moving to Sony BMG, in 2006 Pelù released In Faccia, a simpler and more direct record, and in 2007 MTV Storytellers, a live album recorded for the TV show. In the same year he became director of Fi.Esta., the festival including all the summer events of the city of Florence. His autobiography, Perfetto Difettoso, co-written with journalist Massimo Cotto, was published in 2000. ~ Aurelio Pasini
Millions of songs.
Zero ads.
New subscribers only. Plan automatically renews after trial.