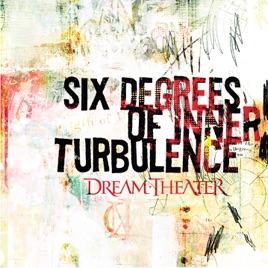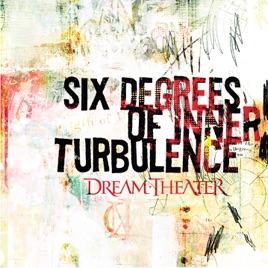 Six Degrees of Inner Turbulence
| | TITOLO | | DURATA |
| --- | --- | --- | --- |
| | | | 13:52 |
| | | | 10:21 |
| | | | 9:32 |
| | | | 13:45 |
| | | | 6:45 |
| | | | 6:49 |
| | | | 5:51 |
| | | | 2:08 |
| | The Test That Stumped Them All | | 5:03 |
| | | | 6:17 |
| | | | 5:47 |
| | | | 4:04 |
| | Losing Time / Grand Finale | | 5:59 |
13 brani, 1 ora, 36 minuti
Data rilascio:

22 gen 2002

℗ 2002 Elektra Entertainment for the United States and WEA International Inc. for the world outside of the United States.
Informazioni su Dream Theater
Il nucleo storico della celebre metal band americana dei Dream Theater si forma nel 1985, dall'incontro di John Petrucci, Mike Portnoy e John Myung. Tre anni più tardi fa il suo ingresso come cantante Charlie Dominici e nel 1989 esce l'album del debutto ufficiale: When Dream And Day Unite, ancora direttamente ispirato a gruppi come Rush e Queensrÿche. La svolta coincide con l'arrivo del nuovo frontman -- il canadese James LaBrie -- e la pubblicazione di Images and Words del 1992, per molti una delle opere più rappresentative del genere progressive metal. Seguono altri importanti successi, come Awake del 1994 e soprattutto il concept album Metropolis Pt. 2: Scenes from a Memory del 1999. Nel 2016 pubblicano il tredicesimo disco di carriera The Astonishing.
ORIGINI

New York, NY

GENERE

FORMAZIONE

1986