DeepAtlantis
di DARTSLIVE Co.,Ltd.
Apri iTunes per acquistare e scaricare le app.
Descrizione
■■A popular game in TouchLive joins app games.■■

※As of Dec. 16, 2015, we removed the feature of the older version to link with DARTSLIVE CARD to get TouchLive bananas.
TouchLive bananas can't be sent to DARTSLIVE CARD. "DARTSLIVE server access failed." will appear.

The first game of the DEEP series,
and one of the most popular games in TouchLive!

≪Rule≫
Pick cards in the sea for treasure!
■Connect number(1-13)and pick all cards and get all treasure!
■Pick "cards in the sea" with numbers before or after the "cards in hand". (1 comes after 13.)

≪Point≫
■Pick many cards in succession for more points!
■Open all treasure boxes for bonus points!

≪Stage≫
■ Getting 80,000 points through 2 rounds will lead you to the bonus stage!


Access our website and enjoy TouchLive games!
http://www.dartslive.com/jp/service/tl/

※Please be aware that if you delete this App,
the coins will also be deleted.

※When you launch this App and move to Top Menu, you can get the Coin once per day.
You can get the Coin again after 24 hours from the time you got the Coin.
Novità nella versione 2.1.0
Updated for iOS 8
Istantanee iPhone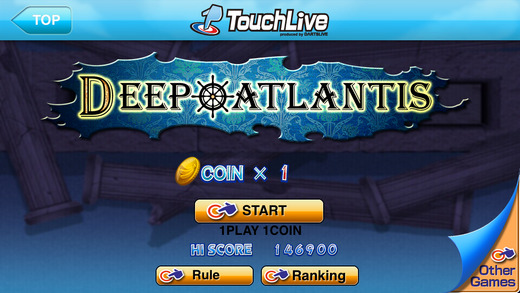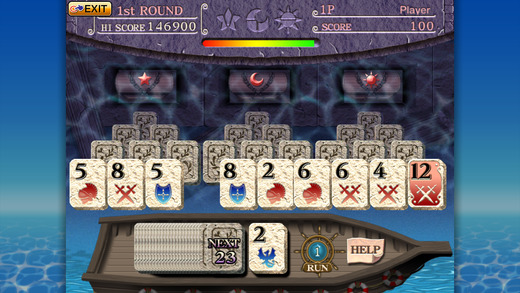 Vedi in iTunes
Gratuiti

Categoria:

Giochi

Aggiornato:

26/11/2014

Versione:

2.1.0

Dimensioni:

21.5 MB

Lingue:

Giapponese, Inglese

Sviluppatore:

DARTSLIVE Co.,Ltd.
Compatibilità: Richiede iOS 4.3 o versioni successive. Compatibile con iPhone, iPad e iPod touch.
Top acquisti In-App
package "20 Coins for Deep Atlantis" 0,99 €
Altre app per iPhone di DARTSLIVE Co.,Ltd.