Informant - Agenda, Tasks, Notes Planner
Di Fanatic Software, Inc.
Questa app è disponibile solo sull'App Store per dispositivi iOS.
Descrizione
Informant is a professional day planner integrating calendaring and powerful task management, along with rich notes and contacts. Our users are passionate and rightfully so. Their calendars and tasks drive them to success and Informant helps them get there. Join the almost million users who depend on Informant daily and have for almost 15 years. Now with full support for iOS 9, iPhone 6s, and the new iPad Pro, you can enjoy even more great features!

----------------
"I have yet to see another calendar app do what this one does."

"Tasks are often associated with due dates anyways, so the fact that Informant allows you to show both events and tasks for any given day side-by-side is a big plus."
----------------

UPGRADE A LA CARTE!
• Enjoy the specific features you want with individual feature packs - convenient one time purchases let you pick what you want without paying full price
• Alternatively subscribe to Informant Sync. The most complete sync service for Informant - and get all feature packs free during your subscription:
- Monthly recurring fee of $3.99
- Yearly recurring fee of $24.99

AWESOME CALENDARING
• Type (or speak*) naturally! Simply enter phrases like "Coffee with Mom Tuesday at 8am".
• TravelAssist™ helps manage the timezone mess! Let Informant automatically setup your timezones for you – both inside and outside your trip dates!
• Today Widget allows you to see and access your Informant data from your device home screen!
• Travel ETA to your next event
• Location Aware - PI suggests locations as you type. See today's events plotted on a map. Tap to get driving directions to your events.

POWERFUL TASKS
• Type (or speak*) naturally! Enter phrases like "Take out garbage every Friday at 8am".
• Import Apple Reminders into any Project or Task List
• Checklists - for tasks that contain lists - like groceries, packing, etc.
• Fully integrated in the calendar - or as a separate view
• Several handy built-in filters or create your own Smart Filters.
• Create templates to automatically pre-populate new tasks
• Task Modes - Simple, GTD, or Franklin Covey. Manage your tasks in your own way!

SMART TITLE
Automatically bring up templates and contacts as you enter an event or task title to setup meetings, calls, and more!
Link to phone numbers, addresses, email addresses for quick access

WEATHER (included in the Power Pack)
Planning a day out on the beach? Check the forecast on your calendar!

SYNC LETS YOU WORK OFFLINE
• Informant Sync - The best way to keep all your Informant data in sync across all your iOS & other devices. 
• Google Calendar & Tasks
• Toodledo
• Evernote
• Access Apple Events and Reminders directly

CUSTOMIZABLE
Several built-in themes to fit your style! Colors, icons, tags, and more!

SO MUCH MORE!
Check out our website (http://pocketinformant.com/) for more information!
Our privacy and terms of use: http://pocketinformant.com/company-press/privacy/
Check out this article for more information about Informant: http://tinyurl.com/pkx94zt

Informant Sync is available for $3.99 per month or $24.99 annually. You will be automatically billed $3.99 through iTunes every 30 days or $24.99 every 365 days until you cancel your subscription. Your subscription automatically renews unless auto-renew is turned off at least 24-hours before the end of the current period. You subscription can be managed and the auto-renewal may be turned off by going to the iTunes Account Settings after purchase. No cancellation of the current subscription is allowed during active subscription period.

Informant 5 is now available as a separate app in iTunes.

GTD and Getting Things Done are ® of the David Allen Company
Novità nella versione 4.94
Our newest App, Informant 5 is now available in the app store. Informant 4.94 no longer supports google sync due to changes made by google to authentication. Informant 5 can sync with Google. We recommend downloading Informant 5 vs 4.94.

• Today widget has a better appearance on iOS 10
• Improve restoring from a backup if you are using Informant Sync
• Improved the Multi-task Editor
• Improved reliability throughout running on iOS 9 and 10
• Improved behavior with Reminders when completing them and working with Repeated Reminders
• Improved generating ICS export data
• Fixed future fading of Reminders

If you have any issues with Informant, please use the in-app support by going to Settings and then Support. If you are happy with Informant, please leave a review here on the App Store. We cannot respond to reviews, but we can respond to support requests.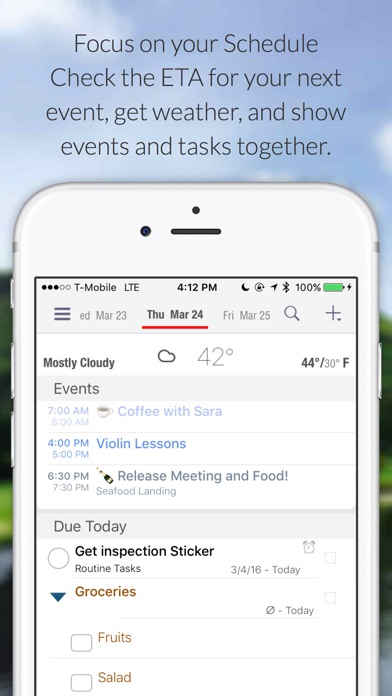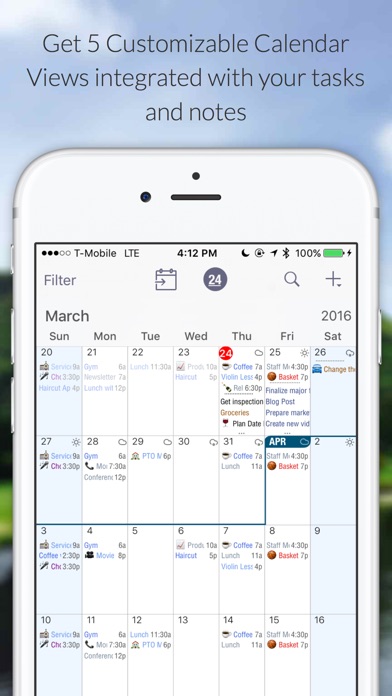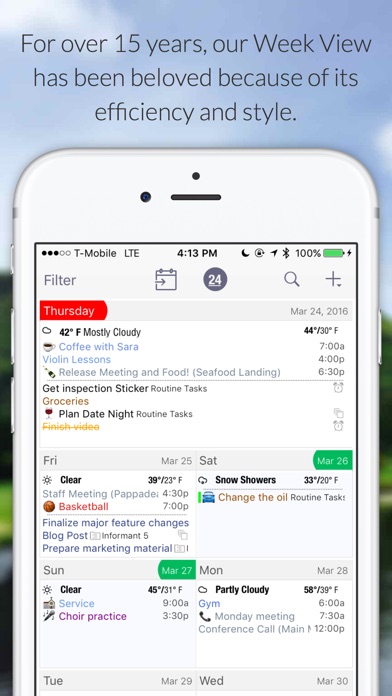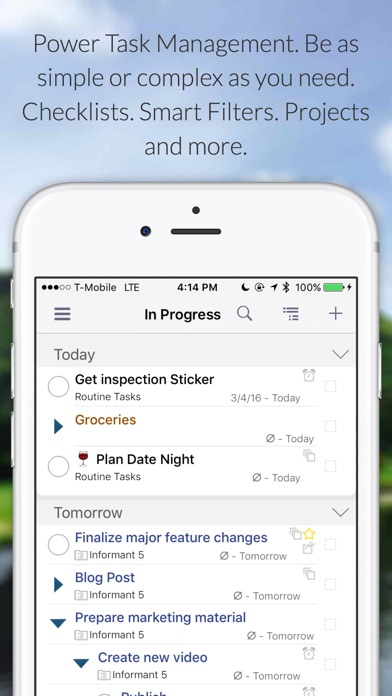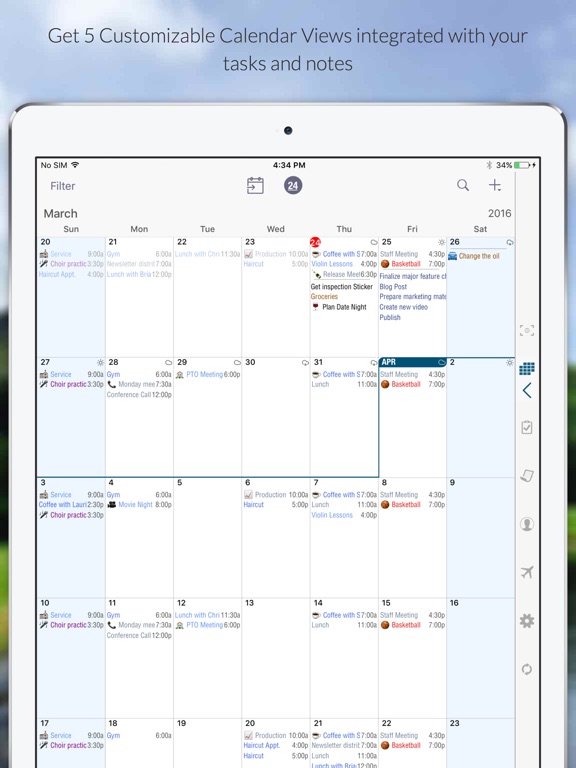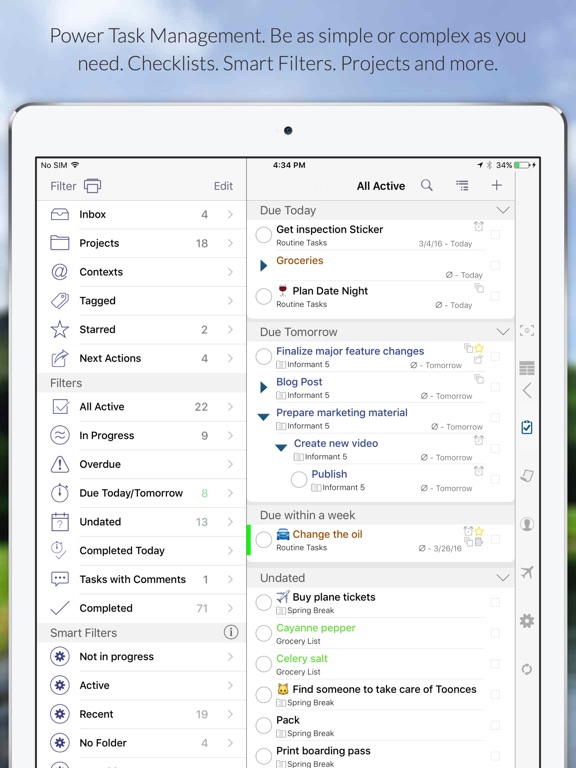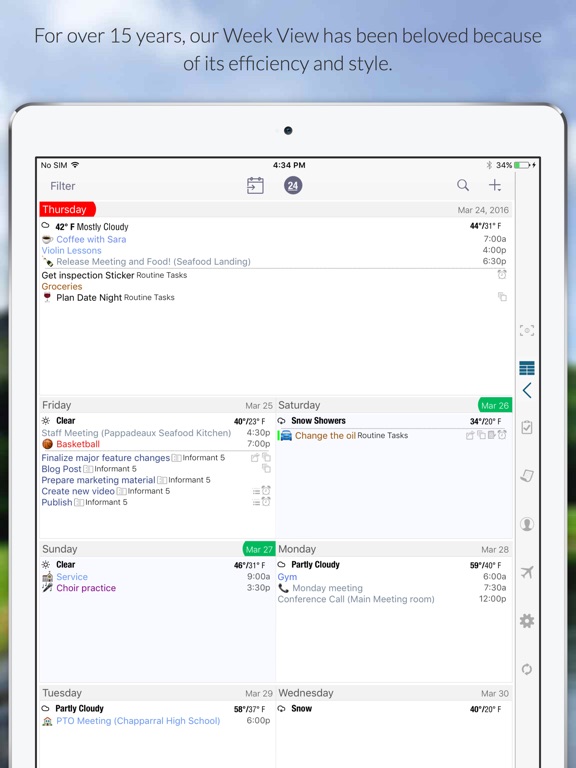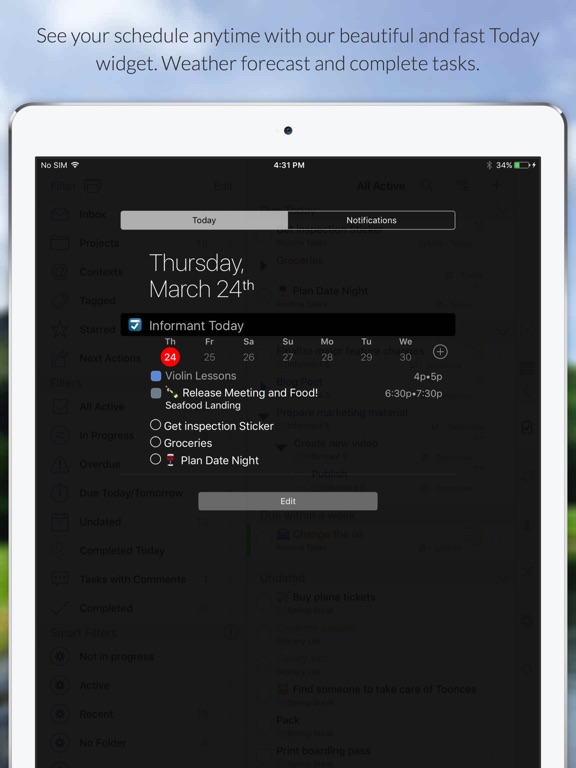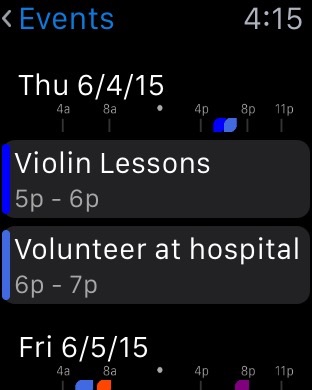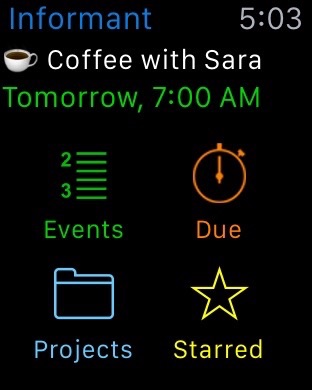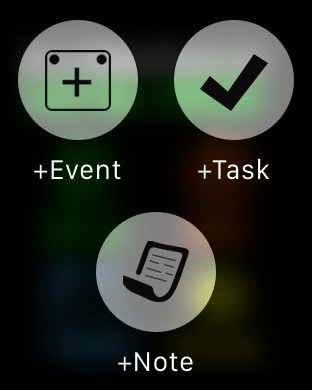 Recensioni clienti
Premium on iPad Pro
I'd like to have back the old, classical, paper layout.
You should work on the graphics and on the options (I.e. Choose the font, it's size and color... support for iPad pencil, or a standard pencil..) to make them complete, not adding incomplete and complex new features.
Who is yr target? Think about what is commonly useful, not about what some specific user wants.

The project was great, but you loose the right way. I still use informant, but... there is more around. Very good and simple ideas you should integrate in PI.
Costretti a comprare nuova versione?
Non riesco ad usare la mia versione precedente alla 5, mi si apre sempre la pubblicità della nuova e la 4 é diventata inusabile.
Basta. Non ne voglio più sapere!
Non funziona
Non funziona con l'ultimo aggiornamento,ho pagato un app e non la posso usare
Vedi in iTunes
Quest'app è progettata per iPhone e iPad
Offre l'app di Apple Watch per iPhone
Gratuiti

Categoria:

Produttività

Aggiornato:

14/09/2016

Versione:

4.94

Dimensioni:

113 MB

Apple Watch:

Sì

Lingue:

Italiano, Bokmål Norvegese, Cinese Tradizionale, Coreano, Francese, Inglese, Olandese, Polacco, Portoghese, Russo, Spagnolo, Tedesco, Turco

Sviluppatore:

Fanatic Software, Inc.
Compatibilità: Richiede iOS 8.4 o versioni successive. Compatibile con iPhone, iPad e iPod touch.
Top acquisti In-App
Meteo1,09 €
Informant Premium16,99 €
Informant Sync 1 Year16,99 €
Power Feature Pack5,49 €
Premium Pack + Informant Sync2,99 €
Ferie Nazionali Italia1,99 €
Premium Pack + Informant Sync26,49 €
Fasi lunari calendario1,99 €
Tasks Pack5,49 €
Google Calendar; People Pack5,49 €
Altre app da Fanatic Software, Inc.