Dark Pripyat
A stunning interactive collection of images from the Pripyat and Chernobyl Exclusion Zone.
Ric Wright e Fraser Blakemore
Questo libro può essere scaricato con iBooks sul tuo Mac o dispositivo iOS. I libri Multi-touch possono essere letti con iBooks sia su Mac che su iPad. I libri con elementi interattivi funzionano al meglio su un dispositivo iOS. iBooks sul Mac richiede OS X 10.9 o versioni successive.
Descrizione
Dark Pripyat is an extraordinary interactive collection of pictures and sounds from the abandoned city of Pripyat & the Chernobyl exclusion zone during visits in 2010 - 2011.

Pripyat is an abandoned city in the north of the Ukraine. In 1986 reactor 4 at Chernobyl's nuclear power plant exploded leaving contamination much worse than the nuclear fallout of the atomic bombs dropped in Japan during the 2nd world war in the atmosphere over Russia and Europe, it is the worlds worst nuclear disaster to date.

25 years after the accident myself and a group of urban explorers have made multiple visits to the area documenting our trips in countless images and recordings. Dark Pripyat will showcase some of the most striking and thought provoking images taken within the Chernobyl exclusion zone.

Specially designed for the iPad to deliver beautiful photography from the post nuclear disaster area with information about the accident as well as interactive galleries and sounds from the 30km exclusion zone.
Immagini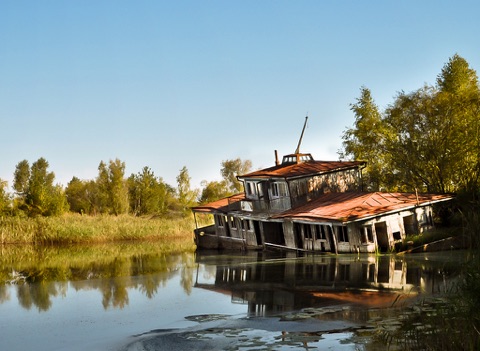 Recensioni clienti
Nice
Nice photo book!
Thanks
Vedi in iTunes
Gratis

Categoria:

Fotografia

Pubblicato:

18/02/2012

Editore:

Urbanpixels

Pagine:

89

Lingua:

Inglese