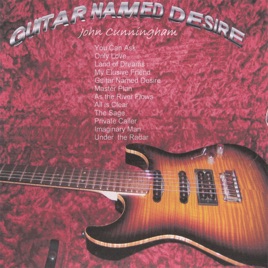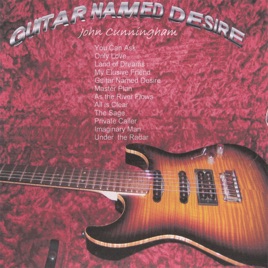 | | TITLE | TIME |
| --- | --- | --- |
| | | 5:02 |
| | | 5:03 |
| | | 3:04 |
| | | 5:37 |
| | | 5:37 |
| | | 5:28 |
| | | 5:31 |
| | | 4:43 |
| | | 5:45 |
| | | 4:38 |
| | | 5:19 |
| | | 5:23 |
12 Songs, 1 Hour, 1 Minute

℗ 2006 John Cunningham
About John Cunningham
Although John Cunningham is British, he lives and works in France. Like his fellow musical expatriate Bill Pritchard (or for that matter, Prefab Sprout or the High Llamas), Cunningham's elegant brand of pop music owes a certain debt to smooth pre-rock classic pop of the Cole Porter school, mixed with a touch of Bacharach, Wilson, McCartney, and Costello. Unlike those artists, however, Cunningham infuses his music with an almost Nick Drake-like acoustic vibe that suits his delicate yet melodic compositions beautifully. (This John Cunningham is, of course, not to be confused with the Scottish fiddle player who was a member of Silly Wizard and other folk groups.)

Born in Liverpool, England, in 1969, Cunningham attended school in the East Sussex town of Brighton, where he quickly fell in with the city's thriving artistic and musical community. After a brief and apparently unsatisfying tenure in the Curtain Twitchers alongside Jane Fox of Marine Girls fame in the mid-'80s, Cunningham decided that a solo career was more suitable for him. A demo cassette landed him at the tiny indie La-Di-Da, which released Cunningham's debut EP, Backwards Steps, in 1989. Produced by ex-Housemartins guitarist Stan Cullimore, Backwards Steps owes rather a lot to that band, and while the EP is entertaining, it's not particularly representative of Cunningham's later work.

Cunningham's first full album, 1991's Shankly Gates, is much more stripped down and intimate than Backwards Steps, with jazzy piano and subtle trumpet and oboe accents. It was rapturously received by the French press, which compared Cunningham to artists like Robert Wyatt and late-period Talk Talk, but as would be the case throughout Cunningham's career, sales did not match the critical reaction. Cunningham's third release, 1994's Bringing in the Blue, is even more refined and elegant, but it continued the trend of ecstatic reviews on the Continent, little notice in Great Britain, and total invisibility in the United States, with sales figures to match.

Cunningham dropped out of sight for nearly five years after Bringing in the Blue, finally reappearing in late 1998 with the sublime Homeless House. By far Cunningham's best work, Homeless House is a sweetly melodic and gentle album with an even more stripped-down sound than his two previous albums, sounding at times like a more upbeat version of Drake's Bryter Layter.

After the release of Homeless House, Cunningham began collaborating with Mehdi Zannad of the French pop group Fugu. Cunningham mixed Fugu's debut, 2000's Fugu1, and Zannad wrote the orchestral arrangements for Cunningham's follow-up to Homeless House.
ORIGIN

Liverpool, Lancashire, England

BORN

1969