Whistle Phone
デベロッパ:Vail Systems, Inc.
App を購入、ダウンロードするには Mac App Store を開いてください。
説明
Whistle Phone is an app for calling or texting your family and friends for free over Wifi or your mobile data plan.

On your own customized phone number, you can make and receive unlimited texts from high-definition and secure calls to other Whistle users. You can also make inexpensive calls to landlines and cell phones or text anyone in the US for a fraction of your regular rate when you go Premium.

And, if you need to make calls anywhere in the world, we've got extremely low rates.


Features:

- Make and take calls from your desktop or mark yourself as unavailable

- Choose your look and feel from seven different skins

- Contact integration has you calling and texting in no time

- Secure, encrypted calling prevents snooping on public wireless networks

- High-Definition calls to other Whistle clients make your calls sound as clear as the music you hear on your iPod

- Send your Whistle calls to any phone number via our call forwarding service for a low per-minute rate

- If you can't get to a call, we'll send it to your Whistle voicemail

- Includes two-line calling features, including call waiting and three way calling

- Pauses and restarts your iTunes music automatically when you receive a call

- Optionally blocks unwanted calls from people who aren't in your Contacts

- Use Whistle as a client with any 3rd party SIP service

- Support for In App purchases through the Mac App Store


And, one note: Your best experience is going to be with headphones. Using the built-in speakers and mic at the same time may cause echo.

Please direct comments on bug fixes or feature requests to either support@whistlephone.com or to our support site at http://support.whistlephone.com. We do really want to hear from you and we've set up these forums to address your thoughts directly.

* Whistle Phone is also available for your iPhone, iPod Touch and iPad from the App Store *
バージョン 1.52 の新機能
- Fixed a bug which prevented text conversations from being deleted.
スクリーンショット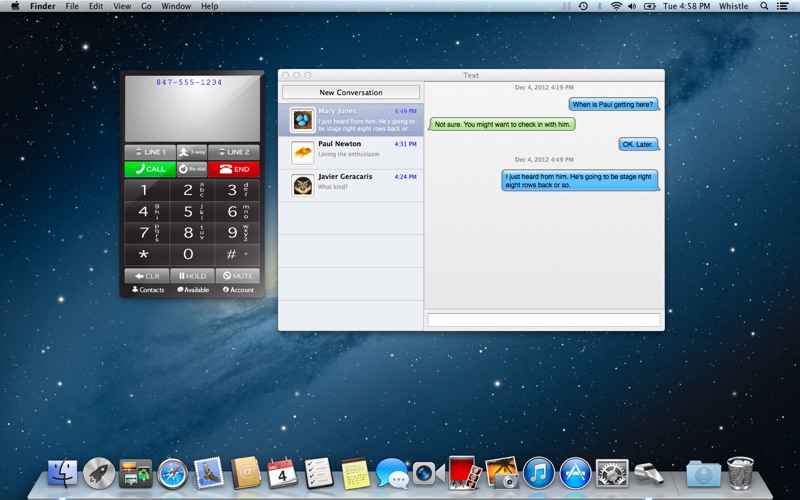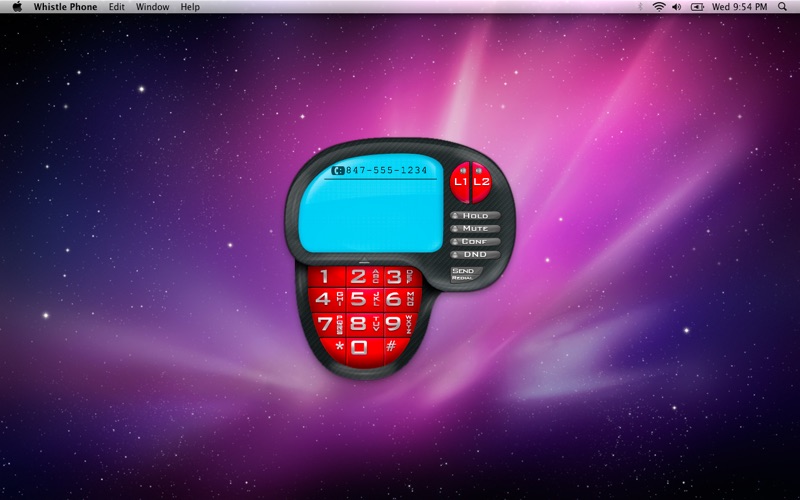 Mac App Store で表示
無料

カテゴリ:

ソーシャルネットワーキング

更新:

2016年5月12日

バージョン:

1.52

サイズ :

5.9 MB

言語:

英語

販売元:

Vail Systems, Inc.
互換性: OS X 10.6.6 以降、64ビットプロセッサ
トップ App 内課金
$9.99US Whistle credit¥1,200
$0.99US Whistle credit¥120
$1.99US Whistle credit ¥240
$7.99US Whistle credit¥960
$4.99US Whistle credit¥600