Curl Coach - Coach Beyond Statistics
デベロッパ:Stephen Orr
App を購入、ダウンロードするには iTunes を開いてください。
説明
Curl Coach is the most powerful and easiest to use curling tool in the world. Used by Al Moore with the Swiss Women's team to win gold at three consecutive World Women Curling Championships as well as many top coaches world-wide.

From Novice to Elite teams, Curl Coach has the tools that you need. Deep informative stats, strategy, drills, plan and practices, Curl Coach does it all.

Curl Coach lets you to go beyond statistics and look at strategy with fully animated Game Replay. The Strategy Book captures real game situations to drive "what-if" discussions. The detailed reports are packed with useful data that lets you look at team, player or competition performance and harness that into tangible improvements. Plan & execute practices using the built in Drills handbook, or create and share your own drills to help keep practices engaging and effective.

● Chart shot success and stone motion on a single screen.
● Chart what the skip asked for as well as what actually happened.
● Automatic charting sets broom, turn, shot type, difficultly and score.
● Support for Win/Loss, Points and Mixed Doubles games
● Fully animated replay of every shot in every game
● Fully animated strategy board with support for multiple "what if" scenarios
● Complete practice management tied into the built in drills handbook.
● Export & share drills, strategies and competitions, venues and players.
● Interactive stats dashboard allows you to slice the data in multiple ways.
● Detailed Player, Team, Competition, Game and Practice Reports.Detailed miss tracking and analysis.
● Extremely detailed shot making analysis.
● Shot by shot text and/or images.
● Optionally chart strategy and tolerance.
● Many user customizable settings to make Curl Coach work the way you want it to.
バージョン 3.4 の新機能
It's August, and the new Curling season can't start without a new and improved Curl Coach

New Features:
- Share Venue information to LiveStones and search for (download) shared venues.
- Stopwatch Improvements
- Optional LARGE stop and split buttons.
- Log "dying time" (far hog to stop splits).
- Optionally chart degree of miss for Weight & Line
- Stats Dashboard adds
- Shot Distribution for Player, Team or Competitions
- Over/Under report for degree of weight or line misses
- Focus on "Miss" and "Miss by turn" for Guards, Draws, or Hits
- Chart "thrown broom" as well as "skips broom".
- When backing up the database you can now use cloud file services like DropBox™ rather than just email.

Resolved Issues:
- Resolves issues with editing EAP information
- Fixes issue with incorrect and/or missing players in Competition and Game reports.
iPad スクリーンショット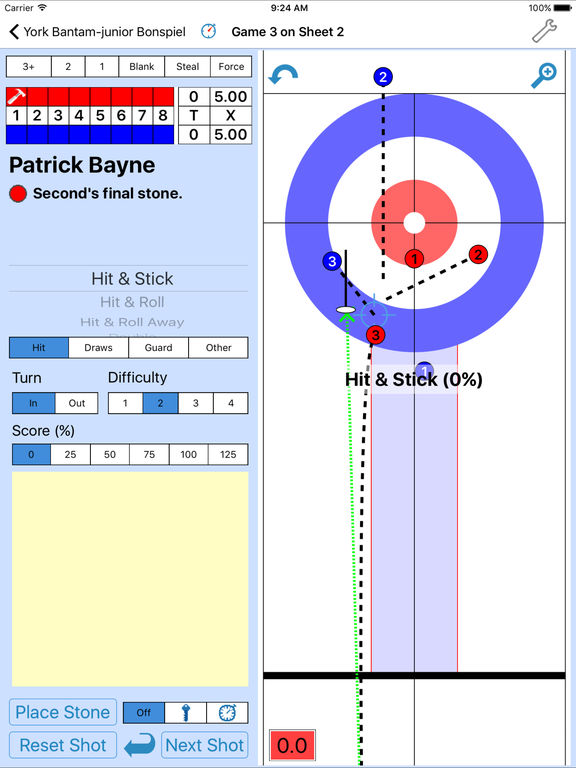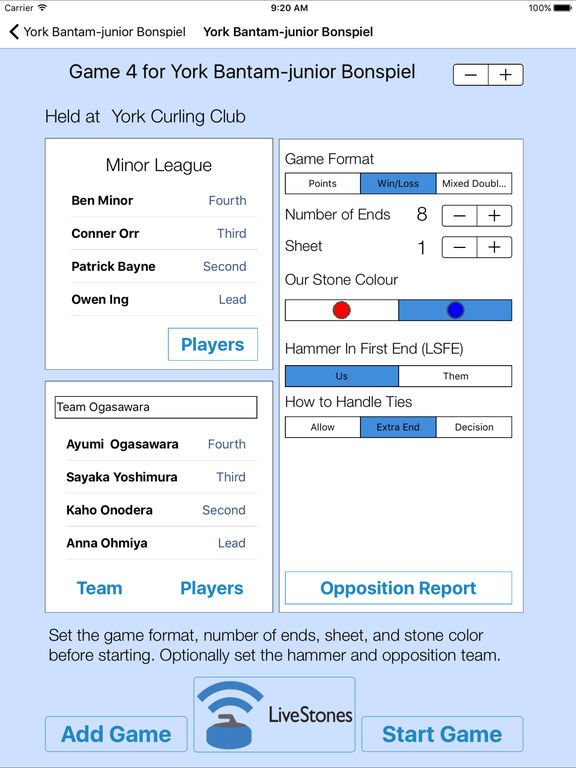 iTunes で見る
¥4,300

カテゴリ:

スポーツ

更新:

2017年8月8日

バージョン:

3.4

サイズ :

19.1 MB

言語:

英語

販売元:

Stephen Orr
互換性: iOS 8.0 以降。 iPad 対応。