Lessons for iMovie
デベロッパ:Ripple Training, Inc.
App を購入、ダウンロードするには Mac App Store を開いてください。
説明
Lessons for iMovie will teach you how to edit your movies and share them using Apple's iMovie. This version now include media for following along in iMovie when the full tutorial is purchased.

• Start learning with 6 free lessons
• If you like what you see, unlock all the lessons for $29.99

With Lessons for iMovie, you'll learn how to:
• Import video and photos from a camera
• Organize, browse, and favorite clips
• Combine videos and photos to create your own movies and trailers
• Adjust timing to create compelling stories
• Enhance picture and sound quality
• Create realistic green screen effects
• Add titles, transitions, sound effects, and music
• Share your movies with others
• Manage your video library
• Transfer an iOS iMovie project to a Mac

Learn at your own pace
• Each of the 21 lessons covers a single topic
• Lessons are short - about 5 minutes each
• Watch them continuously or one at a time

Have fun learning
• Lessons are delivered in a relaxed style by professional editors
• Watch the making of a fun, engaging movie from scratch
• Easily switch between the Lessons app and iMovie to practice what you learn

Use what you learn to tell your story with style
• Engage your audience with better pacing and smooth edits
• Make your movies look and sound more professional
• Add professional touches with titles, transitions, and maps
• Use music and sound effects to create emotional impact

Make better movies and have fun making them with Lessons for iMovie.

Lessons for iMovie covers all the features found in iMovie version 10.1

• Added support for El Capitan
• Revised lessons includes changes in iMovie 10.1
• Includes 6 free lessons; unlock an additional 15 lessons for only $29.99
• All lessons will be unlocked for owners of previous versions of Lessons for iMovie at no additional charge
• Added "iOS iMovie to Mac" Lesson
• Added New Material on Media Management
バージョン 2.2.4 の新機能
Updated the tutorials to reflect the workflow changes in iMovie 10.1.2
スクリーンショット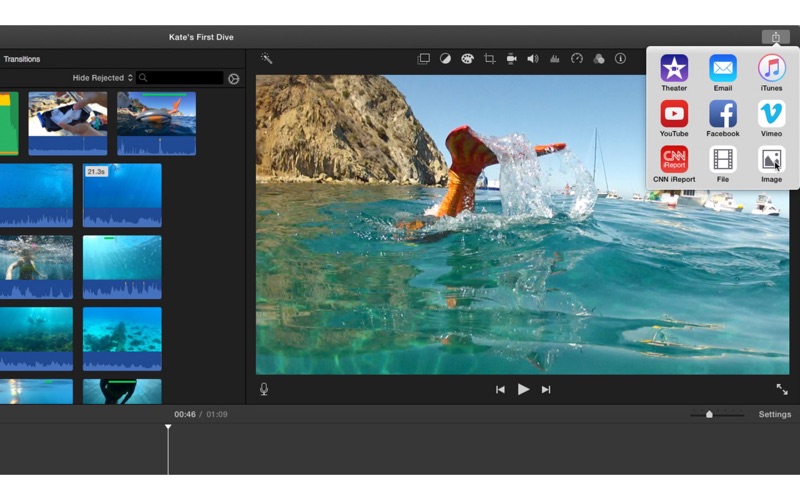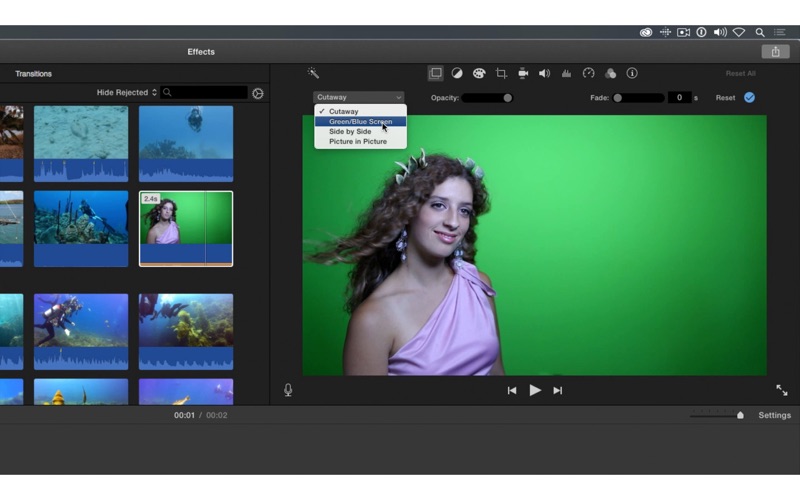 Mac App Store で表示
無料

カテゴリ:

教育

更新:

2016年5月21日

バージョン:

2.2.4

サイズ :

1.43 GB

言語:

英語

販売元:

Ripple Training, Inc.
互換性: OS X 10.9 以降、64ビットプロセッサ
トップ App 内課金
license to unlock all of the locked lessons at once¥3,600
license to unlock lesson 9¥360
license to unlock lesson 8¥360
license to unlock lesson 11¥360
license to unlock lesson 10¥360
license to unlock lesson 7¥360