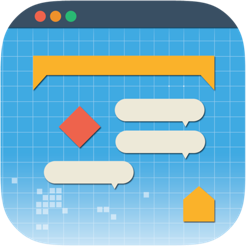 Project Gantt Management - Plan & Task & To-do
4+
説明
Project Gantt Manager a full featured project management tool. It helps you carry out large business projects, or detailed time schedules. It adapts to your working processes and ensures an overview on you targets, dates, costs and the current status of your projects.

Project Gantt Manager provides easy-to-use task planning for your projects plus simple reporting to keep the team and stakeholders informed. Project Manager makes it easy to:

• Create projects and people using one click
• Quickly build and update task-based project schedules
• Apply one of 3 built-in work schedules to your projects
• Manage and report simple project costs
• Keep your team and stakeholders informed with simple PDF reports
• All task and resource fields
• Custom fields
• Graphical indicators
• Tables and views
• Gantt chart bar colors
• Multiple projects orgianzed in project groups
• Project duplication
• Gantt Chart with UI customisation options
• 3 task outline levels (totally 6 outline levels plus child project) - organize tasks within groups
• Child project - create child projects and sync with parent projects
• Project resource management
• Project calendar setting
• Milestones
• Task properties: Number, name, notes, date and duration, % complete, resource, work , physical % complete, cost, contact, status icon

• Task copy / paste and repeat Task copy / paste and repeat


Project Manager was designed as an affordable solution for project managers who typically work on one project at a time. If you work on larger projects, multiple projects, or want more reporting and analysis tools, take a look at Project Manager.
サポート
ファミリー共有

ファミリー共有を有効にすると、最大6人のファミリーメンバーがこのAppを使用できます。