Sagas : RPG Boardgame and Name Generator
デベロッパ:Watermark RPG
この App は、iOS デバイス用の App Store でのみ入手可能です。
説明
WHAT IF...a Random Name Generator was made into a Boardgame?

*** Game/Utility Modes ***

BOARDGAME. Play a fantasy rpg boardgame based on randomly generated names! Control randomly generated heroes, go on random quests, slay random monsters, find random treasure, rescue random damsels for no apparent purpose!

GENERATOR. In case you are just looking for a good fantasy random name generator for those times on the bus/metro/subway/underground/boat/camel ride when you need some inspiration and the web is just not there, this is for you. Great for writers, role playing dungeon masters, or game makers like us! We've tried to put as many categories as we can think of, with more to come in future updates!

*** Name Categories ***

-----1 MILLION+ CHARACTER NAMES-----

Fantasy Hero & Heroine, Norse Male and Female, Welsh Male and Female, Greek Male and Female*

-----281,000+ BEINGS AND NPCs NAMES-----

NPCs, Villains, Monsters, Spirits, Dragons, Mixed Races

-----680,000+ ITEM NAMES-----

Materials, Artifacts, Forged Weapons, Magical Weapons, Evil Weapons, Armors, Accessories, Books, Potions and Food*.

-----486,000+ SETTING NAMES-----

Realms, Outdoor/Worldmap locations, Shops, Inns, Buildings, Dungeons

And a random number of randomly generated Quests which we really don't know how to calculate due to too many random factors. But currently there are only 45 templates, so don't get too excited.

******* SUPPORT *******
* For updates and news, follow us:
Twitter: https://twitter.com/WatermarkRPG
Facebook: https://facebook.com/watermarkrpg

*** Footnotes ***
*1 technically, there are 175,994,186 total possible combinations for the names, but accounting for interchangeable name patterns, some prefix or suffix similarity (e.g. Dragonbane, Dragonstar, Dragonshadow), and names with creative pronunciation, let's just say you have at least 1 million+ good names.

*2 technically, there are 17,640,000 total possible combinations for the Food category alone, including say Garlic and Banana Taco, or Steamed Apple Wakame Chili. Since it will skew the item count, we excluded this count. We kinda went crazy there. Don't ask why, we don't know.
バージョン 1.1 の新機能
BOARDGAME:
- Fixed iPhone4 "Black Screen" bug
- Added "Legendary" mode for Boardgame. Now players may complete a grand quest and battle bosses in addition to the original "Wanderers" free play mode
- Added "Training" events during board encounters
- Tweaked battle algorithms for better play
- Fixed minor dice bugs

NAME GENERATOR:
- Tweaked naming algorithms for better names
- Added Training plot names
- Added Weapon suffixes to naming system
- More food!
iPhone スクリーンショット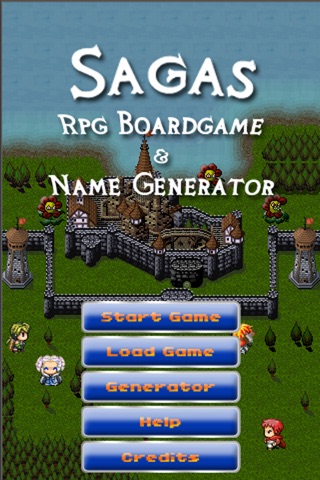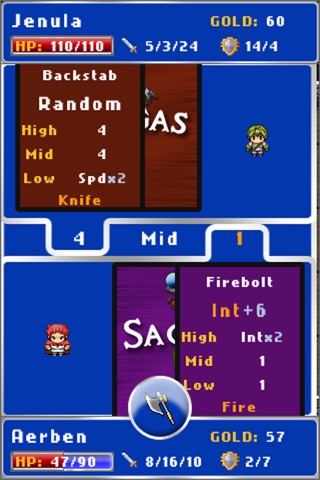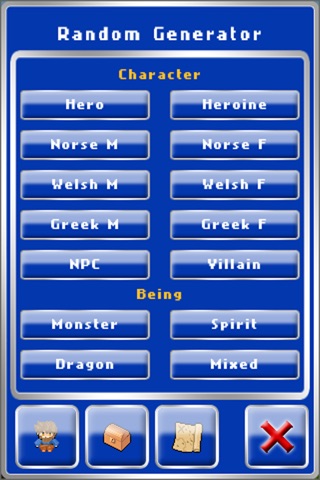 iTunes で見る
無料

カテゴリ:

ゲーム

更新:

2011年12月3日

バージョン:

1.1

サイズ :

19.2 MB

言語:

英語

販売元:

Shawn Wu Yen
互換性: iOS 5.0 以降。iPhone、iPad、および iPod touch に対応。