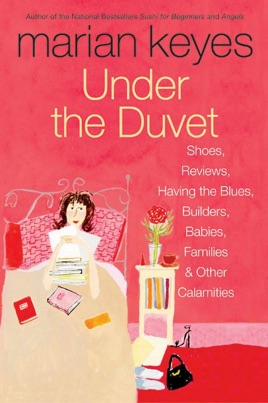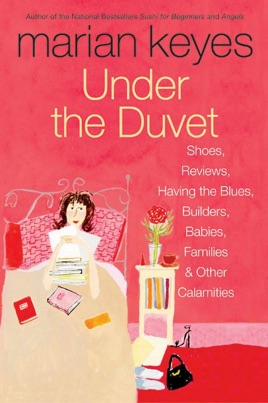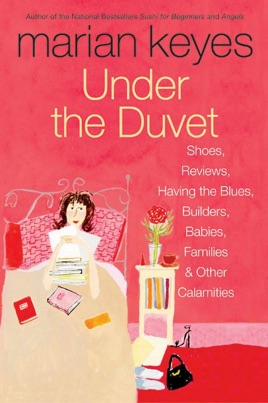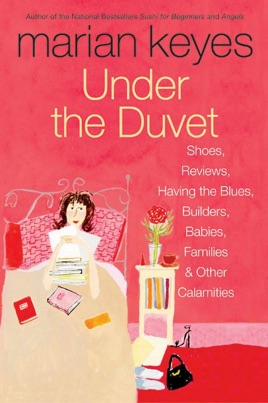 Under the Duvet
Shoes, Reviews, Having the Blues, Builders, Babies, Families and Other Calamities
発行者による作品情報
From the acclaimed bestselling author of Sushi for Beginners and Angels comes a collection of personal essays on shopping, writing, moviemaking, motherhood and all the assorted calamities involved in being a savvy woman in the new millennium.

Her novels are read and adored by millions around the world, and with Under the Duvet, Marian Keyes tackles the world of nonfiction. These are her collected pieces: regular bulletins from the woman writing under the covers.

Marian loves shoes and her LTFs (Long-Term Friends), hates realtors and lost luggage, and she once had a Christmas office party that involved roasting two sheep on a spit, Moroccan-style. She's just like you and me ...

Featuring a wide compilation of Marian's journalism from magazines and newspapers, plus some exclusive, previously unpublished material, Under the Duvet is bursting with funny stories: observations on life, in-laws, weight loss, parties and driving lessons that will keep you utterly gripped -- either wincing with recognition or roaring with laughter.
PUBLISHERS WEEKLY
In lesser hands, a collection of personal essays such as these might read like a self-indulgent exercise in tedium. Happily, Irish novelist Keyes (Angels; Sushi for Beginners) doesn't take herself too seriously, and her essays, many of which were previously published in magazines, manage to strike the right balance of true-to-life observations, confessions and pointed humor. As the title suggests, her topics run the gamut: friends and family, her work, her shoe obsession. She also offers wry observations on the different cultures she's encountered on her book tours. In L.A., for example, she describes dining at a restaurant where the waiter,"a firm-jawed, orange plastic type," recited the day's specials--all fat- and lactose-free, of course. When her friend ordered a steak,"there was an appalled intake of breath. Red Meat!" Keyes' essay on her recovery from alcoholism avoids the pitfalls of sappiness or self-congratulation; dodging overly"poetic" embellishments, she just tells it like it is. At her lowest point, she recounts her suicide attempt:"Hardly believing what I was doing, I swallowed every pill I could find and waited to die. But as I drifted into unconsciousness, I had a moment of clarity ... maybe I could live without alcohol." But most of the essays never touch such depressing topics. In fact, Keyes' unexpected, hilarious one-liners liberally fill out her essays, such as her description of the ordeal of house hunting. Shocked at how young her real estate agent appears, Keyes tells her husband,"I'm not buying a house from someone whose balls haven't dropped yet." Her fiction fans will delight in this comic look at the author's life.