iYardage
jensen Galan 제작
iTunes를 열어 App을 구입하고 다운로드합니다.
설명
iYardage is an interactive golf scorecard that offers golfers an easy way to manage their score.  It not only tracks score, but also game statistics such as Putts, GIR, Fairways Hit, Up & Downs, etc.  By tracking all aspects of the game, the golfer can pinpoint weaknesses and focus on improving their game. Upload your golf round to the iYardage.com website to track your progress online. And, with a user-generated scorecard, you can now use iYardage on ANY course!

Download iYardage for free now and join the nearly 500,000 golfers that can enjoy lower scores, play faster rounds, and enjoy their favorite game even more.
2.1.0 버전의 새로운 기능
Fixed issues with 3.0

Users can now customize scorecards for their favorite courses.

New courses have been mapped in the U.S. and Australia! Get distances to ANY point on the course using iYardage as a yardage book for select courses.

Download only the courses you use.

Metric displays have also been added to support golfers outside of North America.
iPhone 스크린샷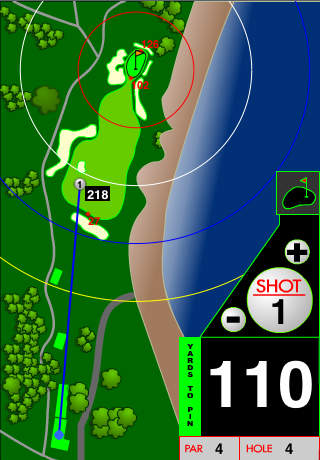 iTunes에서 보기
무료

카테고리:

스포츠

업데이트:

2009.07.02

버전:

2.1.0

크기:

9.1 MB

언어:

영어

개발자:

jensen Galan
호환성: iOS 2.0 버전 이상이 필요. iPhone, iPad 및 iPod touch와 호환.
jensen Galan의 iPhone App 더 보기