Junglelink Guitar Tuner
Igor Wolfango Schiaroli 제작
iTunes를 열어 App을 구입하고 다운로드합니다.
설명
Welcome to Junglelink Guitar Tuner.
With this guitar tuner you can simply tune your guitar listening the string sounds of three different type of guitars.

This Tuner include Classical, Acoustic and Electric Guitar strings sounds and will help you to tune your personal Guitar.

JungleLink Guitar Tuner has Gorilla logo and original graphic style designed and art directed by www.junglelink.it an italian graphic design company in Milan.
Have Fun!
iPhone 스크린샷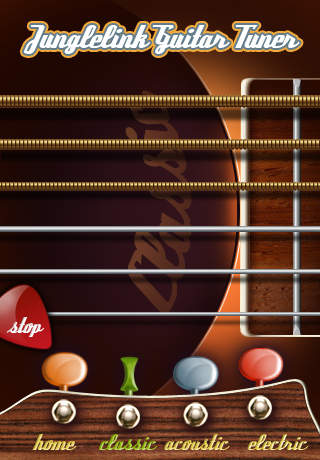 iTunes에서 보기
USD 0.99

카테고리:

음악

등록일:

2010.02.08

버전:

1.0

크기:

2.7 MB

언어:

한국어, 네덜란드어, 독일어, 러시아어, 루마니아어, 스페인어, 영어, 이탈리아어, 일본어, 중국어, 포르투갈어, 폴란드어, 프랑스어

개발자:

Igor Wolfango Schiaroli
호환성: iOS 2.0 버전 이상이 필요. iPhone, iPad 및 iPod touch와 호환.
Igor Wolfango Schiaroli의 iPhone App 더 보기