SelBuk for iPad - Routes Inventory Invoicing
Crafty Apps 제작
iTunes를 열어 앱을 구입하고 다운로드합니다.
설명
The most complete solution to do sales on iPhone and iPad from routes to invoicing even when no Internet is available

Ideal for any growing business that operates on the go! Whether it's a customer visit or a trade show to sell / buy or any sales operations requiring the sales force to be out on the field.

Featured functions
• Client's routes including maps and tracking
• Multiple user's access levels
• Multiple warehouses
• Multiple discount structures
• Multiple products price list
• Multiple ways of product's search
• On sale and discontinued products
• 8 Custom fields for additional specs
• API to integrate with other platforms

Ability to have on hand
• Schedule customer's visits
• Product's catalog
• Inventory
• Coming or in-production units
• Price lists
• Customers info & sales records
• Providers info & purchases records

Ability to:
• Create/Send Quotes, Orders, Invoices
• Create purchase orders
• Generate multiple reports
• Collect payments
• Manage expenses
• Sync with cloud server and other devices

Reports
• Routes
• Inventory
• Sales
• Payments
• Unpaid invoices
• Tax Collected
• Expenses

Quick Search
• Customers
• Products
• Estimates
• Orders and/or invoices
• Suppliers

Customization
• Login Access
• Inventory
• Products
• Catalog
• Currency format
• Taxes
• Discount structures
• Sales Orders
• Custom quantities
• Invoices
• Sales reports
• Inventory reports

Cloud Service:
• Web based version
• Database integration between devices.
• Real time sync.
• Transactions recognition per device
• Web based access connected directly to the database.
• Full backup program.
• Lifetime upgrades and email support.
• 24/7/365 server access availability.
• Transactions recognition per user
9.8 버전의 새로운 기능
• Search inside the user guide
• Option to assign countries to products
• Option to assign geo coordinates to customers from Visits
• Bug fixes
iPad 스크린샷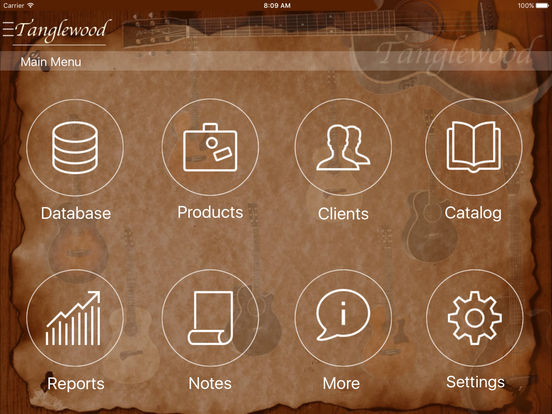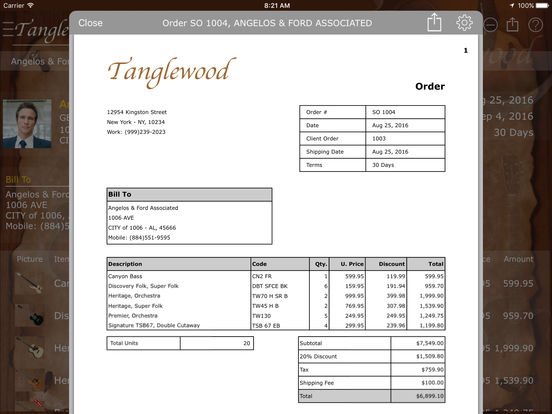 iTunes에서 보기
무료

카테고리:

비즈니스

업데이트:

2016.09.30

버전:

9.8

크기:

76.6 MB

언어:

영어

개발자:

Crafty Apps
호환성: iOS 8.4 버전 이상이 필요. iPad와(과) 호환.