Social Studies Q&A
TecsoftApps 제작
이 앱은 iOS 기기의 App Store에서만 사용할 수 있습니다.
설명
Social Studies Q&A will help prepare grade-schoolers for their Social Studies school tests. With this app on their iPhone, iPod touch, or iPad, they can now review anytime and anywhere.
 


It is also apt for anyone who simply wants test his knowledge in Social Studies.
 


The quizzes are based on mainstream grade school Social Studies textbooks (USA context) , and thus, reinforces the facts and ideas learned in the classroom. It is an ideal supplement to classroom education to help them gain mastery of the subject.
 


Features:

- In Review mode, the user can browse and review the questions, make intelligent guesses, and receive immediate feedback with a click of a button.
 


- In Quiz mode, the user can test his knowledge of a chosen topic. Aside from showing the score at the end of the test, the questions are shown again with the right and wrong answers marked so the user would know exactly which questions he got wrong (and thus, learn from the mistakes he made). The user can customize the quiz by choosing the grade level, the topics preferred, and the number of questions desired.
 


- In Play mode, the user plays the role of a wizard who faces several monsters along his path. The goal is to defeat the monster thru a series of powerful attacks which he can earn by giving correct answers to the set of questions given.
 


Topics Covered:

- Geography
- History
- Economics
- Government
- The American People
- The First Americans
- Explorers
- The American Revolution
- The New Nation
- Civil War
- World War I
- World War II
- After World War II
iPhone 스크린샷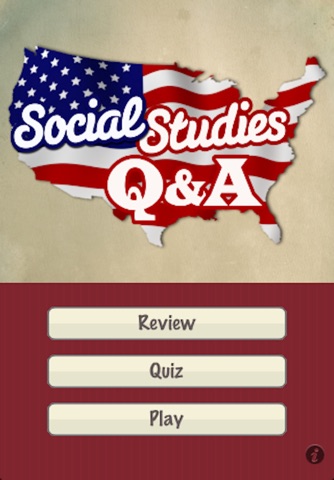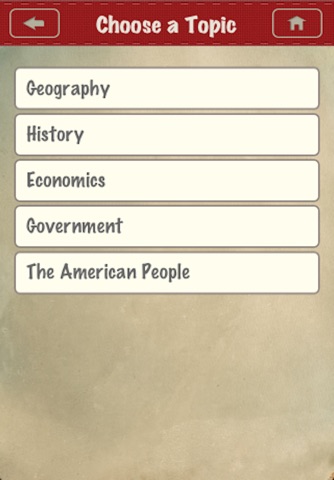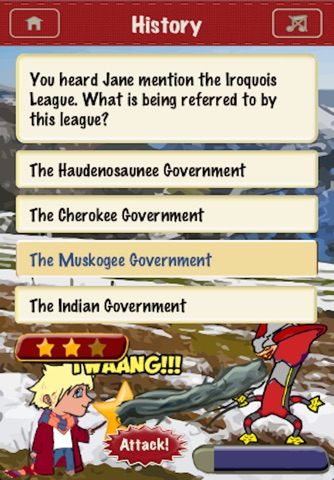 iTunes에서 보기
USD 3.29

카테고리:

교육

등록일:

2012.03.23

버전:

1.0

크기:

15.9 MB

언어:

영어

개발자:

Rubilyn Santa Cruz
호환성: iOS 3.2 버전 이상이 필요. iPhone, iPad 및 iPod touch와(과) 호환.