Xmas Box
Mobiguo Apps 제작
iTunes를 열어 App을 구입하고 다운로드합니다.
설명
Holiday Greetings, Bubbly, Fireworks, Drum Roll and a New Year's Countdown! - all you need to ring in the New Year in one single application on your iPhone!

Just shake the iPhone to uncork the Champagne, countdown the days, hours, minutes and seconds until the New Year. Make lots of racket with the fireworks display and add drums and other instruments to complete the New Year's Celebration!

Also included in Xmas Box you can make personalized Greetings for your friends using your pictures in a funny and original way.

Be the hit at this year's New Year's parties with the Xmas Box app!

For more Holiday fun, also download Xmas Gag and My Xmas Ball available in the iTunes App Store.

Ideas for how we can make our applications better? At Mobiguo, we welcome your suggestions and feedback. Please contact us at: support@mobiguo.com


Visit us at http://www.xmasboxapp.com


Merry Christmas and a Happy New Year!

1.0.1 버전의 새로운 기능
- Extended sound of the Zambomba
- Improvements in the Holiday cards (frame, edition, etc.)
iPhone 스크린샷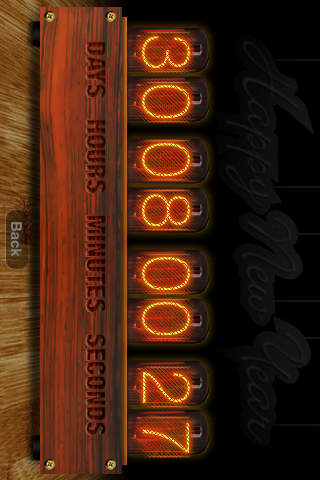 iTunes에서 보기
USD 0.99

카테고리:

엔터테인먼트

업데이트:

2009.12.18

버전:

1.0.1

크기:

4.4 MB

언어:

독일어, 스페인어, 영어, 프랑스어

개발자:

Mobiguo Apps
호환성: iOS 3.0 버전 이상이 필요. iPhone, iPad 및 iPod touch와 호환.