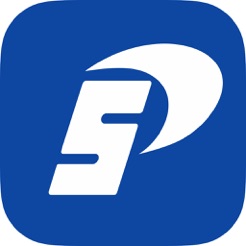 Description
Tai AB "Smiltynės perkėla" keltų maršrutų ir tvarkaraščių peržiūros programa.
Šiai programai nereikalingas pastovus interneto ryšys, keltų maršrutų ir tvarkaraščių informacija atsinaujina automatiškai. Interneto ryšys reikalingas atnaujinti informacijai, keltams plaukiant ne pagal grafiką. Programa prieinama Android, iOS programinės įrangos naudotojams ir yra nemokama.
Pagrindinės funkcijos:
• Maršruto Klaipėda-Smiltynė-Klaipėda (Naujoji perkėla) tvarkaraščio ir kainoraščio peržvalga;
• Maršruto Klaipėda-Smiltynė-Klaipėda (Senoji perkėla) tvarkaraščio ir kainoraščio peržvalga;
• Maršruto Klaipėda-Juodkrantė-Nida-Juodkrantė-Klaipėda – "Plaukiam į Nidą" – tvarkaraščio ir kainoraščio peržvalga, tiesioginis nukreipimas į e. bilietas sistemą;
• E. bilieto sistema (tik keleiviams, dviratininkams ir pėstiesiems su vežimėliais/bagažu);
• Transporto priemonių laukimo eilėje laikas Smiltynėje (Naujoji perkėla);
• Tiesioginė transliacija iš perkėlų;
• Kontaktinė informacija;
• Kalbos parinktis.


This is AB Smiltynes perkela ferry routes and timetable program.
This program is not required a regular internet connection, ferry routes and timetable information updates automatically. Internet connection is required only for update the information for ferries services without the Timetable. Apps is available for Android, iOS software users and is free.
Key features:
• Route: Klaipeda-Smiltyne-Klaipeda (The New Ferry terminal) timetable and price list;
• Route: Klaipeda-Smiltyne-Klaipeda (The Old Ferry terminal) timetable and price list;
• Route: Klaipeda-Juodkrante-Nida-Juodkrante-Klaipeda, "Let`s sail to Nida" - timetable and price list, direct forwarding to e-tickets system;
• E-ticket system (only for pedestrians, pedestrians with bike and pedestrians with cart or luggage);
• Vehicles queuing time in Smiltynė (The New Ferry Terminal);
• Live coverage from Ferry terminals;
• Contact information;
• Language options


Это АО "Смилтинес пяркела" программа для просмотра маршрутов и расписания
Для просмотра этой программы не нужно постоянное подключение к интернету, маршруты паромов и графиков обновляются автоматически. Интернет необходим только для обновления информации, когда паромы курсируют без графика. Программа доступна и бесплатная для пользователей программного обеспечения Android, IOS
Основные фкнкции:
• Просмотр расписания и цен маршрута Клайпеда – Смилтине – Клайпеда (Новая переправа)
• Просмотр расписания и цен маршрута Клайпеда – Смилтине – Клайпеда (Старая переправа)
• Просмотр расписания, цен и прямая ссылка на систему электронного билетирования маршрута Клайпеда – Юодкранте – Нида – Юодкранте – Клайпеда;
• Система электронного билета ( только для пассажиров, пассажиров с велосипедом и пешеходов с коляской/багажом);
• Время ожидания в очереди транспортных средств в Смилтине ( Новая переправа)
• Прямая трансляция
• Контакты
• Выбор языка
Ticket purchase function has been implemented.
Ratings and Reviews
Neveikia
Sveiki,
Vėl neveikia programėlę neįmanoma nusipirkti bilietu meta lauk iš programėles . Ir neina prisijungti .
Negaliu nusipirkti bilietu
Atsisiunciau, pabandžiau neveikia iš IOS Apple, susinervinau, sugaišti daug laiko ir visgi teko mokėti 1Eur
Neveikia
Negi ir šį sezoną neveiks. Bilietų nenusipirksi....:((((
Developer Response
,
Problema jau pašalinta galite sekmingai naudotis programa.
Information
Seller

SMILTYNES PERKELA AB

Size

33.3 MB

Category

Compatibility

Requires iOS 9.0 or later. Compatible with iPhone, iPad and iPod touch.

Languages

English, Lithuanian, Russian

Age Rating

Rated 4+

Copyright

© AB Smiltynės Perkėla

Price

Free
Supports
Family Sharing

Up to six family members will be able to use this app with Family Sharing enabled.