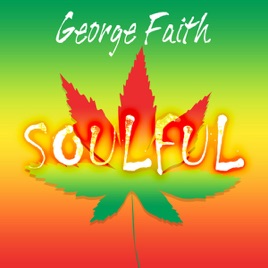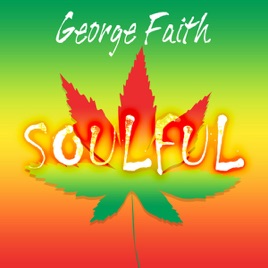 | | TITLE | TIME |
| --- | --- | --- |
| | | 7:10 |
| | | 3:47 |
| | If Loving You Is Wrong I Dont Want to Be Right | 4:37 |
| | Turn Back the Hands of Time | 3:11 |
| | | 5:57 |
| | Have I Told You Lately That I Love You | 3:51 |
| | Bring Your Sweet Love to Me | 3:31 |
| | | 2:53 |
8 Songs

℗ 2006 Prestige Elite
About George Faith
b. Earl George Turner, 6 July 1946, Rae Town, Jamaica, West Indies, d. 16 April 2003. This reggae singer's vocal talent was identified at an early age, as he was often motivated to sing at parties and church services. The R&B performers of his teens, including Jackie Wilson and Sam Cooke, influenced his soulful style. His initial foray into the music business was as part of the Enchanters, although his unique vocal styling led to him being encouraged to perform as a soloist. When he was 16, with the unfamiliar Mr. Abraham's Saver productions, he recorded his debut 'Little Miss Mmm'. The single faltered and little was heard from the singer until the mid-70s when he recorded several sides with Lee 'Scratch' Perry under the George Earl moniker, including his first attempt at William Bell's soul classic 'To Be A Lover'.

In 1977, recording as George Faith, Turner embarked on sessions with Perry at the Black Ark Studios. The sessions resulted in the release of a new version of 'To Be A Lover' in discomix format. The nine and a half-minute opus, 17 with the neatly segued b-side 'Rastaman Shuffle' featuring Dillinger, was greeted with international approval. The success of the single led to the release of an album of the same name. Other releases included cover versions of 'In The Midnight Hour' and 'I've Got The Groove', alongside his own composition 'Opportunity'. Unfortunately Faith had recorded 'Opportunity' with both Lee Perry and Militant Barry, which resulted in consecutive releases from Island Records and Trojan Records' Horse subsidiary. The confusion hampered any further chart success, which resulted in his second album with Perry being sadly neglected. In 1978, the singer began recording with Alvin 'GG' Ranglin at Channel One Studios. His work with Ranglin was credited to Earl George as was the sessions with Phil Pratt later that same year. In 1980, drawing from his experience in the recording studios, he decided to embark on a career as an independent producer. His efforts were thwarted which inspired his return to recording with Ranglin. In 1982, the producer released Since I Met You Baby under the George Faith appellation but was unable to recapture past glories.

Although he was never able to repeat the success of his Perry sessions, the singer maintained a respectable profile in Jamaica. He consistently performed as George Faith when he appeared on the hotel circuit in Jamaica's North Coast and in 1990 began regularly performing in Toronto, Canada. Notable shows included a tour with Gregory Isaacs and Philip Frazier as well as the acclaimed Rock Steady Nite shows at the Skyline hotel. A notable recording session occurred in 1992 when he completed the material for Just The Blues. The album was produced by Doris Darlington - the mother of Coxsone Dodd - who in the 60s produced under the guise of D. Darling at her son's Brentford Road studio. Faith also enjoyed popularity on the Brazilian market, and continued to record sporadically up until his death from cancer in 2003.
ORIGIN

Rae Town, Kingston, Jamaica

BORN

Jul 6, 1946