UO Macau Weather
開發者:Soonest Technology Ltd.
此 App 只在 iOS 裝置的 App Store 提供。
描述
UO Macau Weather provides iPhone user the current Macau weather with most updated and more accurate data.

Features:
- Current Temperature and Humidity
- Detail weather information of today
- Regional Temperature and Air Quality
- 3 Days Forecast
- Typhoon Report
iPhone 螢幕快照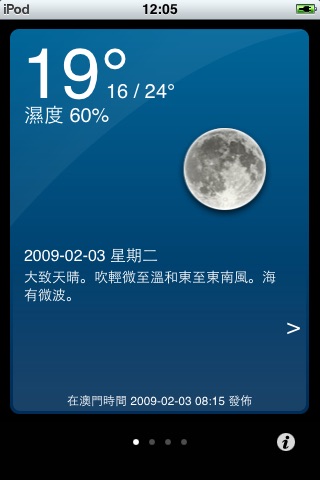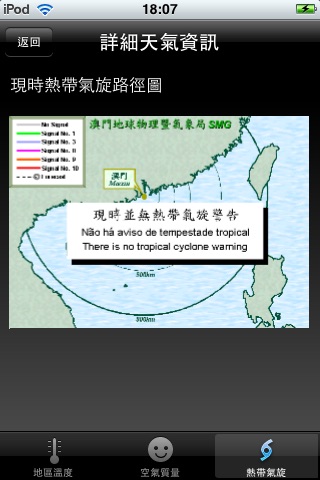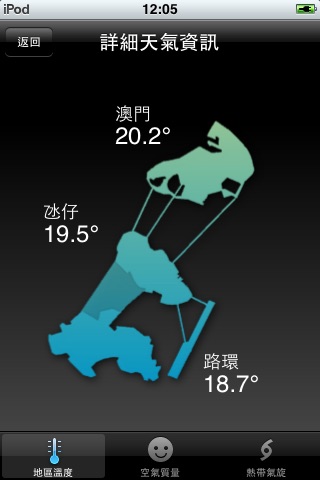 客戶評論
Can not connect to server
From 18/July to now(20/July), can not connect to sever update the new report
Finally got the Macau weather
It's great to have it for Macau people! Details enough and very user friendly!
Thanks the apps
The apps is good but no always update in a day
在 iTunes 上檢視
免費

類別:

天氣

發行日期:

2009年03月25日

版本:

1.0

大小:

0.8 MB

語言:

中文, 英語

開發人員:

Soonest Technology Ltd.
相容性: 需要 iOS 2.2 或以上版本。與 iPhone、iPad 及 iPod touch 相容。
Soonest Technology Ltd. 開發的更多 iPhone App