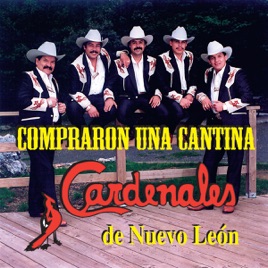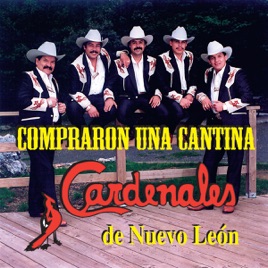 | | TITLE | | TIME |
| --- | --- | --- | --- |
| | | | 2:39 |
| | | | 3:09 |
| | | | 2:52 |
| | | | 2:54 |
| | | | 2:20 |
| | Sácate los Piojos Chencha | | 2:28 |
| | | | 2:50 |
| | | | 2:34 |
| | | | 2:40 |
| | | | 2:50 |
| | | | 2:09 |
| | | | 3:26 |
| | | | 3:42 |
| | | | 4:12 |
14 Songs, 40 Minutes
Released:

Jun 17, 1997

℗ 2002 Disa Una División De Universal Music Mexico, S.A. De C.V.
About Cardenales de Nuevo León
Los Cardenales de Nuevo León are a Grammy-winning norteño group from Mexico whose bajo sexto and accordion-driven sound has influenced hundreds of succeeding groups in the genre. They emerged from their native Monterrey in 1982, playing social events. Their self-titled debut album was issued the same year and received enough airplay and regional popularity that the band was able to tour extensively in the region.

In 1987, they signed with Disa and released Si Yo Fuera El. A year later, the success of La Chuyita earned the norteño outfit its first gold record. In 1990, after hiring Sergio Villareal as a vocal coach, they issued the commercially successful Y Que Más Da, which netted four hit singles including the chart-topping "Amor de Unas Horas." In 1992, Los Cardenales received the Golden Saguaro (named after the state symbol of Arizona) for their acclaimed performance at the First Norteño Festival held in Phoenix, Arizona, where they performed to a crowd of 60,000.

Two years later, the band's Compre una Cantina included four more hits; they not only placed near the top of the Latin album charts but achieved double-gold status. According to the members themselves, their songs resonated with fans because they were romantic without containing double entendres. In 1996, they showcased another side of their musical persona on Boleros Para Recordar, and experimented with cumbia and rancheras on La Fortaleza Esta Contigo. Both records went gold.

The latter formula proved a winner. Released in 1998, Se Quitan el Sombrero ultimately sold hundreds of thousands of copies across Mexico and the United States and made Los Cardenales de Nuevo León a top-tier touring attraction in both nations. Their popularity only propelled their ambition to experiment. Arriving in 2000, La Cosecha netted the hit single "Te Quiero con Locura," a rock ballad that celebrated the golden age of rock & roll and doo wop.

Los Cardenales de Nuevo León had a banner year in 2002. The release of the blatantly romantic Por las Damas rode the top of the radio charts for weeks due to the hit singles "Belleza de Cantina," "Aunque Te Rompan el Alma," and "El Castigo." They also recorded the controversial "El Corrido del Padre Amaro" for the soundtrack of the award-winning, internationally celebrated film El Crimen del Padre Amaro. The group opened 2003 with a three-disc hits collection, but closed it with the new studio album Paso a la Reina and its title track single. The album's second single, the ranchera "Mi Amante," did better on the charts.

While Los Cardenales did record over the next couple of years, their catalog from this period was filled mostly with hits collections and live recordings. They returned to new material with 2007's El Juramento, a collection of very traditional norteño and rancheras, and fans responded: singles such as "La Última Palabra" (The Last Word), "Por un Engaño" (Because of a Deception), and "En Tu Ventana" (In Your Window) landed on the charts.

In 2008, Disa reissued the band's entire catalog, some of which had never been available in a digital format. The ambitious program was introduced by Con la Pasión del Corrido and Con Corazón Necio. The former focused on traditional corridos — sans "narco" — and the latter on mariachi arrangements. Interestingly, the group had left the label. In 2009, they issued A My Viejos for Select-O-Hits.

Los Cardenales de Nuevo León celebrated their 30th anniversary in 2012 with the announcement that founder Don Cesáreo Sanchez had insured his voice. "Chayin" Cesáreo Sánchez, Jr. explained that the group's sound was a trademark and that the quality of its primary voice needed to be cared for. The anniversary album Desde el Sur Hasta el Norte was released that year. The record did well on digital charts, as did its follow-up, Que Nadie Sepa, in 2014. Los Cardenales de Nuevo León returned to the studio late the following year to record Hasta Que Amanezca. The album was released in March of 2016, and in April debuted on the Top Latin Albums chart inside the Top 40.
ORIGIN

Monterrey, Nuevo Leon, Mexico

GENRE

FORMED

1982