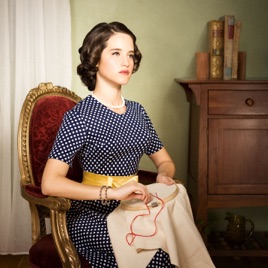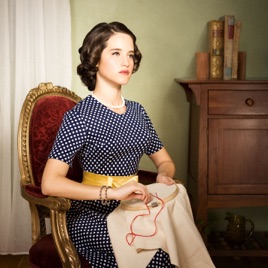 12 Songs, 49 Minutes
Released:

14 Feb 2008

℗ 2008 Warner Music Mexico, S.A. de C.V.
About Ximena Sariñana
Mexican singer/actress Ximena Sariñana released her full-length solo debut album, Mediocre, in 2008 after over a decade's worth of acting roles and occasional soundtrack contributions. Born Ximena Sariñana Rivera on October 29, 1985, in Mexico City, Mexico, she is the daughter of film director Fernando Sariñana and screenwriter Carolina Rivera, as well as the niece of actress Angélica Rivera. She began her recording career at an early age, singing the theme song to the 1996 Mexican telenovela Luz Clarita. She had begun her acting career two years earlier, appearing as Melisa in the 1994 film Hasta Morir, directed by her father. She was also featured as an actress in the films Todo el Poder (1999), El Segundo Aire (2001), and Amar Te Duele (2002) -- all of which were directed by her father and written by her mother -- along with Amor Xtremo (2006) and Dos Abrazos (2007). Among these films, Amar Te Duele was Sariñana's breakout role as an actress as well as singer; the hit soundtrack features her song "Las Huellas," a fan favorite. In 2006 she sang lead vocals in the jazz-funk band Feliz No Cumpleaños, also comprised of Alex Sanchez (guitar), Alex Cuevas (keyboards), Levi Serrano (sax), Hugo Chavez (bass), Gerardo Balandrano (percussion), and Uriel Herrera (drums) -- the group composed the theme music for Amor Xtremo and independently released La Familia Feliz. The following year she made a guest appearance on the song "Luna" from Volován's album Monitor. Then in 2008 she released her full-length solo debut album, Mediocre, which showcased a jazz-pop style. The album proved commercially as well as critically successful and spawned the popular singles "Normal" and "Vidas Paralelas." In 2011 she would return with a self-titled effort, her first album sung primarily in English. ~ Jason Birchmeier
GENRE

BORN

29 October 1985
Millions of songs.
Zero ads.
New subscribers only. Plan automatically renews after trial.