Cardio Calculator
Oleh BlueMaple Technologies
Aplikasi ini hanya tersedia di App Store untuk peranti iOS.
Penerangan
Risk of stroke is higher in patients with Atrial fibrillation. Multiple scoring systems have been devised and recently ACC/AHA guidelines on the treatment of Atrial fibrillation recommended using CHAD2S2-VASc score.

It encompasses multiple risk factors including age, sex, and vascular diseases to device the yearly risk of stroke in patients with atrial fibrillation.

HAS-BLED score also uses multiple risk factors to ascertain the risk of bleeding in patients put on anticoagulation. By having both the scoring system, medical professionals can discuss the risk and benefits of anticoagulation.
Tangkapan skrin iPhone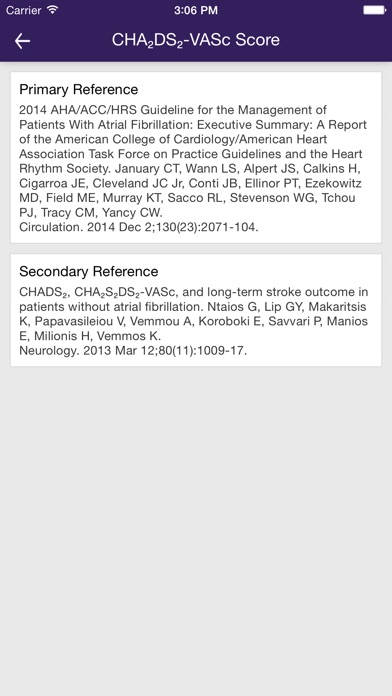 Lihat Dalam iTunes
Percuma

Kategori:

Kesihatan & Kecergasan

Dikeluarkan:

14/01/2015

Versi:

1.0

Saiz:

1.1 MB

Bahasa:

Inggeris

Pembangun:

TRANSCARE TECHNOLOGY LLC
Keserasian: Memerlukan iOS 7.0 atau terkini. Serasi dengan iPhone, iPad dan iPod touch.
Lebih banyak App iPhone oleh BlueMaple Technologies