Moment Tagger-photos organizer
Oleh idiri
Aplikasi ini hanya tersedia di App Store untuk peranti iOS.
Penerangan
Snapping and organizing your photos at the same time. Moment Tagger is a photo organizer especially for you, who likes to snap pictures note for everything in your daily life.

-----------

Moment Tagger wants to help you:

- To categorize the photos by adding tags while taking them.

- To import multiple photos at one time for fast organization.

- To find one specific photo in iPhone easily.

- To select a tag for easy photo review.

- To compare several photos and it allows you to rearrange the photo sequence.

-----------

The main features of Moment Tagger include:
- Quick Tags Button. You can preset tags that you like to add on the photos before taking them.
- Photo Size Switch Button. You can switch to snap a small size photo and then switch back to standard size easily.
- Tags Creator and Organizer. You can choose different colors and shapes for your tags.
- Four different Photo Browsing Modes gives you a smooth photo viewing experience.
- Adding multiple tags on one photo. No longer will you be limited to choosing one album to save your photos.
- Tapping a tag and it shows all the photos with this tag.
- Photo edit function includes Crop, Orientation, Draw, Text, and many others.
- Adding blank gives you a blank paper to draw or text on.
Apakah yang Terbaru dalam Versi 1.5.0
- Fixed: Dropbox backup function
- Fixed some minor bugs
- Small enhancements
- Stability increment
Tangkapan skrin iPhone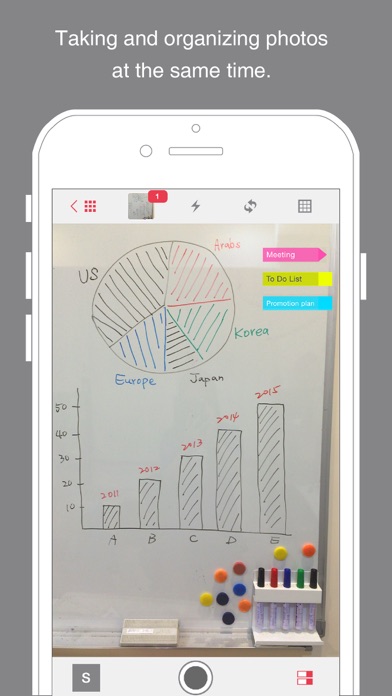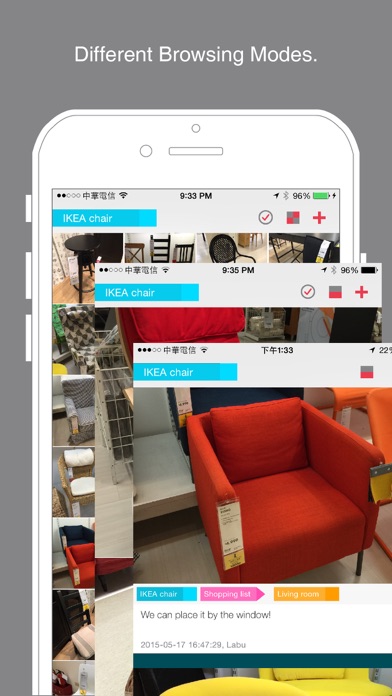 Lihat Dalam iTunes
Percuma

Kategori:

Produktiviti

Dikemas Kini:

08/01/2018

Versi:

1.5.0

Saiz:

30.1 MB

Bahasa:

Bahasa Melayu, Arab, Bahasa Indonesia, Belanda, Catalonia, Cina Mudah, Cina Tradisional, Czech, Denmark, Finland, Greek, Hungary, Ibrani, Inggeris, Itali, Jepun, Jerman, Korea, Norwegian Bokmål, Perancis, Poland, Portugis, Romania, Rusia, Sepanyol, Slovak, Sweden, Thai, Turki, Ukraine, Vietnam

Pembangun:

CHEN JIA FU
Keserasian: Memerlukan iOS 9.0 atau terkini. Serasi dengan iPhone, iPad dan iPod touch.