MyStock118 - bursa and klse news & tips
Oleh AppAsia Tech Sdn. Bhd.
Aplikasi ini hanya tersedia di App Store untuk peranti iOS.
Penerangan
MyStock118 (Bursa, KLSE News & Tips) is an easy-to-use free app that provides stocks quotes, charts, news, and company data in a well-organised format. A great tool for the average investor, users can track their KLCI portfolios, as MyStock118 provides a spectrum of Research Reports from a host of institutions such as CIMB Research, MayBank Research, RHB Research, Hong Leong Research.

MyStock118 (Bursa, KLSE News & Tips) also provides space for the freshest reports from news agencies such as Bloomberg, Reuters, The Wall Street Journal, AFP, Bernama, the Star amongst others.

MyStock118 (Bursa, KLSE News & Tips) keeps you up todate on the latest announcement on changes in shareholding and substantial shareholder and directors, dividend payment, issuance of warrants, award of contracts, financial reporting and much more on every day Bursa is running

Download this MyStock118 app now while it is still free.
Apakah yang Terbaru dalam Versi 3.0
MyBursa has a new name! We are now MyStock118.
Tangkapan skrin iPhone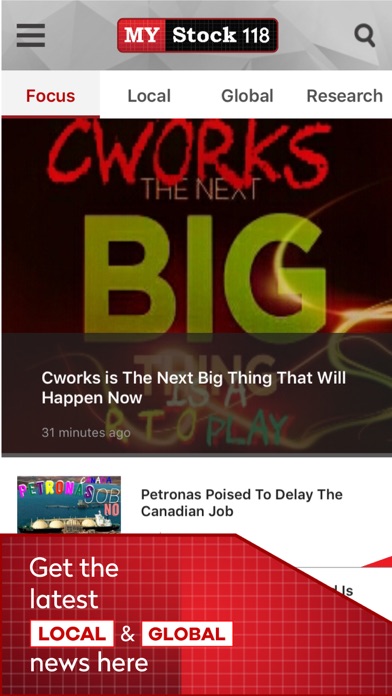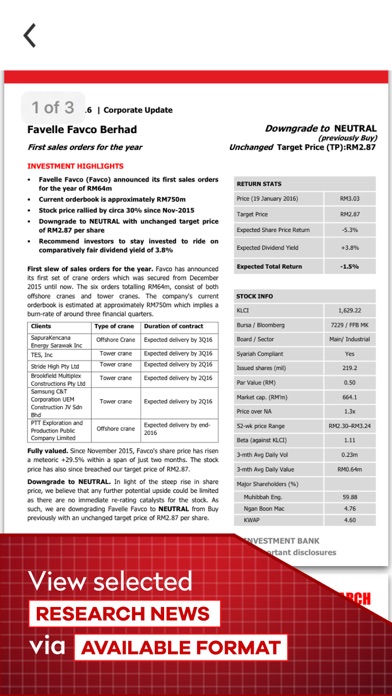 Ulasan Pelanggan
Lots of news and research resources
However, I was expecting being able to do a list of stock quotes of mine so I can view their latest prices. This is the number one feature I was looking for, the description in App Store seemed to suggest having that feature, but I didn't find it in the app.
Lihat Dalam iTunes
Percuma

Kategori:

Kewangan

Dikemas Kini:

30/01/2016

Versi:

3.0

Saiz:

24.3 MB

Bahasa:

Inggeris

Pembangun:

AppAsia Tech Sdn. Bhd.
Keserasian: Memerlukan iOS 7.1 atau terkini. Serasi dengan iPhone, iPad dan iPod touch.
Lebih banyak App iPhone oleh AppAsia Tech Sdn. Bhd.