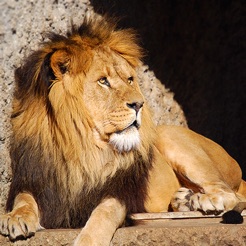 Safari Spot the Difference
4+
Penerangan
Spot the differences in these beautiful safari images. Enjoy a wide selection of images in a safari theme and become number #1 in the highscore!


Uses Gamecenter: Beat todays, this weeks and the overall highscores.

Also make sure to check out our other(spot the difference) games!
Maklumat
Penjual

M2H

*WEA.AppPages.Size*

16.2 MB

Kategori

Keserasian

Memerlukan iOS 3.0 atau terkini. Serasi dengan iPhone, iPad dan iPod touch.

Umur

Dinilai 4+

Hak Cipta

© M2H

Harga

Percuma
Sokongan
Perkongsian Keluarga

Maksimum enam ahli keluarga dapat menggunakan app ini dengan Perkongsian Keluarga diaktifkan.