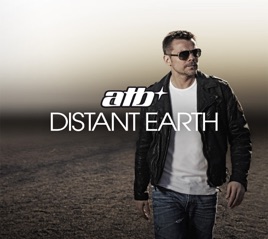 TITEL
LENGTE

Twisted Love (Distant Earth Vocal Version) [feat. Cristina Soto]

Gold (Original Mix) [feat. JanSoon]

All I Need Is You (Original Mix) [feat. Sean Ryan]

If It's Love (Original Mix) [feat. Melissa Loretta]

Move On (Original Mix) [feat. JanSoon]

Chapter One (Original Mix)

ATB & Josh Gallahan

Heartbeat (Original Mix) [feat. Melissa Loretta]

ATB & Amurai

Killing Me Inside (Original Mix) [feat. Sean Ryan]

Apollo Road (Original Mix)

ATB & Dash Berlin

Running a Wrong Way (Original Mix)

ATB & Rea Garvey

Where You Are (Original Mix) [feat. Kate Louise Smith]

This Is Your Life (Original Mix) [feat. Fuldner]

One More (Original Mix) [feat. Cristina Soto]

White Letters (Original Mix) [feat. Melissa Loretta]

Vice Versa (Original Mix)

ATB & Armin van Buuren

Magnetic Girl (Original Mix)

Be Like You (Original Mix) [feat. JanSoon]

Moments In Peace (Original Mix)

Moving Backwards (Original Mix) [feat. Kate Louise Smith]

Distant Earth (Original Mix)

City of Hope (Original Mix)

Expanded Perception (Original Mix)

Sternwanderer (Original Mix) [feat. feat. Anova]

Twisted Love (Distant Earth Vocal Club Version) [feat. Cristina Soto]

Twisted Love (Distant Earth Intro Club Version) [feat. Cristina Soto]

This Is Your Life (Club Version) [feat. Fuldner]

Move On (Club Version) [feat. JanSoon]

Where You Are (Club Version) [feat. Kate Louise Smith]

All I Need Is You (Club Version) [feat. Sean Ryan]

Heartbeat (Club Version) [feat. Melissa Loretta]

ATB & Amurai

Apollo Road (Club Version)

ATB & Dash Berlin

Chapter One (Club Version)

ATB & Josh Gallahan
34 Nummers, 3 uur 10 minuten
Released:

29 apr. 2011

℗ 2011 Armada Music B.V. under exclusive license from Kontor Records GmbH
Over ATB
ATB is een Duitse dj/muzikant/producer. De man die in 1973 als André Tanneberger wordt geboren maakt aanvankelijk techno, maar stapt later over naar trance. Met dit genre viert hij zijn grootste successen. Op de ranglijst van DJ Magazine haalt hij in 2009 de elfde plaats. Tot zijn grootste hits horen de nummers "9PM (Till I Come)" en "Don't Stop".

Onder de titel The DJ in the mix brengt ATB verschillende mixalbums uit.
WOONPLAATS

Freiberg, Saxony, Germany

GENRE

GEBOREN

26 februari 1973
Miljoenen nummers.
Reclamevrij.
Alleen nieuwe abonnees. Abonnement wordt automatisch verlengd na de proefperiode.