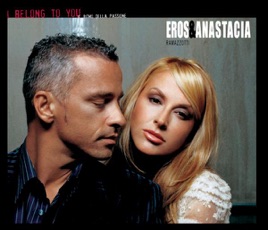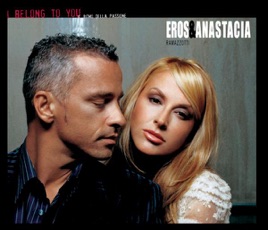 TITEL
LENGTE

I Belong to You (Il Ritmo Della Passione)

Eros Ramazzotti & Anastacia

I Belong to You (El Ritmo de la Pasion)

Eros Ramazzotti & Anastacia
2 Nummers, 8 minuten
Released:

27 jan. 2006

℗ 2005 SONY BMG MUSIC ENTERTAINMENT (Netherlands) B.V.
Over Anastacia
Anastacia ontwikkelde eerst een carrière als danser en verscheen in Club MTV en muziekvideo's zoals Salt-N-Pepa's "Everybody Get Up" en "Twist and Shout". In 1999 was ze een finaliste in de MTV talentenshow The Cut, wat leidde tot de interesse van recordlabels. Ze tekende bij het label Daylight van Epic en nam haar debuutalbum, Not That Kind, op wat in 2000 werd uitgebracht. Dit album bereikte de Top 10 in acht landen in Europa en het Verre Oosten, en er werden meer dan twee miljoen exemplaren verkocht. Haar echte Amerikaanse debuut maakte ze met Freak of Nature (2002), wat in 2004 door een zelfgetiteld album gevolgd werd. ~ William Ruhlmann
WOONPLAATS

Chicago, IL

GENRE

GEBOREN

17 september 1968
Miljoenen nummers.
Reclamevrij.
Alleen nieuwe abonnees. Abonnement wordt automatisch verlengd na de proefperiode.