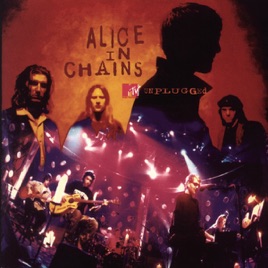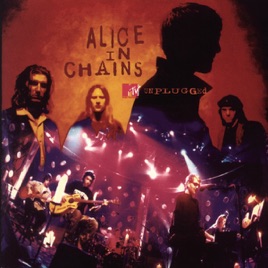 MTV Unplugged: Alice In Chains (Live)
| | TITEL | LENGTE |
| --- | --- | --- |
| | | 4:57 |
| | | 5:27 |
| | | 4:57 |
| | | 4:36 |
| | | 5:46 |
| | | 4:36 |
| | | 6:41 |
| | Got Me Wrong (Unplugged) [Live] | 5:00 |
| | | 5:37 |
| | | 3:43 |
| | | 7:30 |
| | | 7:12 |
| | | 5:23 |
13 Nummers

℗ 1996 Sony Music Entertainment Inc.
Over Alice In Chains
Alice in Chains is een alternative metal of grungeband uit Seattle, opgericht in het midden van de jaren 80 door wijlen zanger Layne Stayley. AiC was een van de populairste bands uit de grunge-stroming. De band brak in de jaren 90 door met zijn mengeling van heavy metal riffs, akoestische nummers en donkere, melancholische teksten. Het album Dirt (1992) werd ruim drie miljoen keer verkocht. De band kampte naar verluid met veel interne spanningen rondom de drugsverslaving van Stayley, waardoor ze niet veel op tournee waren. Stayley overleed in 2002 aan een overdosis. AiC maakte met succes een comeback met het album Black Gives Way to Blue (2009) met zanger William Du Vall en is nog steeds actief.
HERKOMST

Seattle, WA

OPGERICHT

1987