Decibel Meter Pro
Van Performance Audio
Deze app is uitsluitend beschikbaar in de App Store voor iOS-apparaten.
Omschrijving
Decibel Meter Pro is the hottest, most feature packed decibel meter on iTunes! With killer graphics optimized for the iPhone, the Retina display and the iPad! Decibel Meter Pro has been in the Top Utilities on iTunes since it's release! Download your copy today and find out why!

* Decibel Meter Pro is TUAW's Daily iPad App July 5th, 2011! *
"At US$0.99, Decibel Meter Pro is a bargain. It's a great tool for anyone who is concerned about noise levels or who needs a tool for measuring just how loud the neighbor's barking dog is."

Useful, beautiful and lots of fun, Decibel Meter Pro is a must have app for your device! Simply launch the app and start reading the sound levels that surround you every day! Want to know just how loud this club is? Decibel Meter Pro can help! Just how loud is this lecture anyhow? Decibel Meter Pro can help! How good is the sound isolation in this room? Decibel Meter Pro can help! Download Decibel Meter Pro and measure the sounds around you right now!

Decibel Meter Pro is also included in our flagship app called Audio Tool. It is a complete bundle of handy audio apps, which can also be found on iTunes.

The iPhone's built in microphone is sensitive from 0 to approximately 110 decibels.
Why aren't you getting a 0 decibel reading in a quiet room? A decibel is an actual measurement of sound pressure and aside from a vacuum chamber or out in space 0 dB is not really possible to read. An average quiet room will be in the 40-50 dB range.

Features:
- A, B, C and Z (unweighted) frequency weightings!
- Sensitivity Fader! Be as sensitive as you've always wanted to be!
- Liquid rotating interface!
- Hold your device with the mic aimed at the source. The display will automatically rotate upside down for you.
- Start or stop Decibel Meter Pro any time. The last measurements are saved and displayed.
- Easy to read interface with amazing graphics optimized for the new Retina display!
- Measure the sound levels around you, with ease!
- Large digital and analog style readouts.
- Average, Peak and Max level displays.
- Reset the Max level readout by tapping on it's digital readout.
- Calibrate the measurements plus or minus 10 decibels.
- Decide whether or not you want your device to sleep while metering.
- Reset settings to defaults.
Wat is er nieuw in versie 3.1
iOS 10 Compatibility.
Embedded user guide and company info.
The return of the 3 wheel layout.
Thanks for your feedback!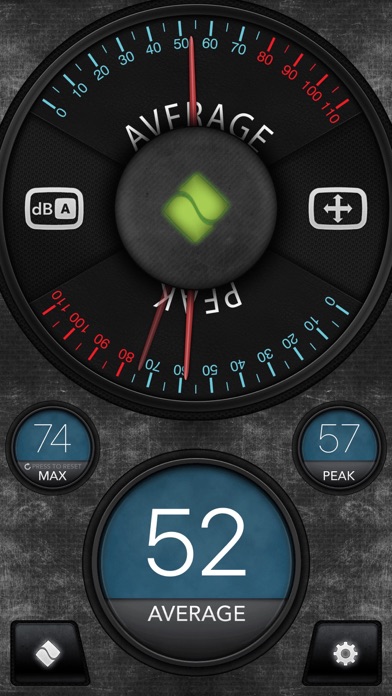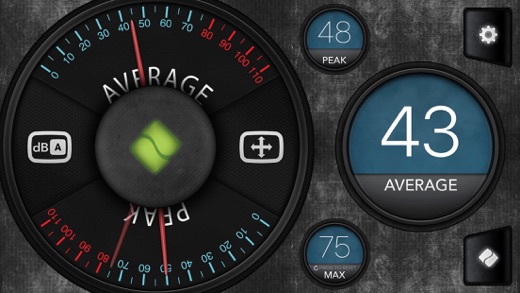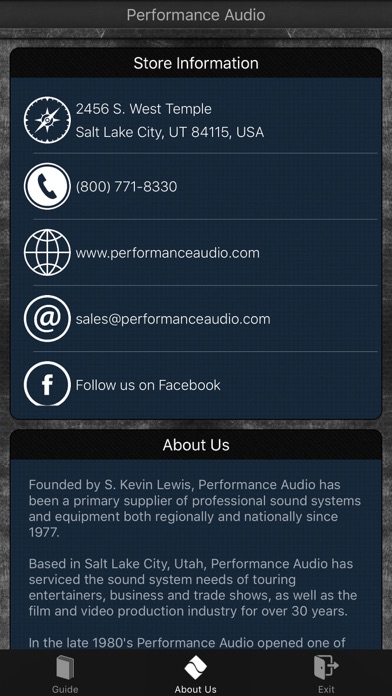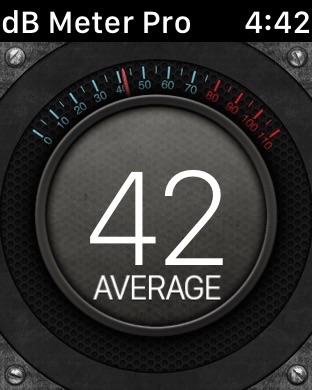 Bekijk in iTunes
Deze app is voor iPhone en iPad ontwikkeld
+ Apple Watch-app voor iPhone
€ 1,09

Categorie:

Diensten

Bijgewerkt:

09-12-2016

Versie:

3.1

Grootte:

10.7 MB

Apple Watch:

Ja

Talen:

Nederlands, Arabisch, Bokmål Noors, Catalaans, Deens, Duits, Engels, Fins, Frans, Grieks, Hebreeuws, Hongaars, Indonesisch, Italiaans, Japans, Koreaans, Maleis, Oekraïens, Pools, Portugees, Roemeens, Russisch, Slowaaks, Spaans, Thai, Trad. Chinees, Tsjechisch, Turks, Vereenv. Chinees, Vietnamees, Zweeds

Ontwikkelaar:

Performance Audio
Compatibiliteit: Vereist iOS 9.0 of nieuwer. Compatibel met iPhone, iPad en iPod touch.