Headspace: Guided Meditation and Mindfulness
Van Headspace meditation limited
Open iTunes om apps te kopen en te downloaden.
Omschrijving
Meditation made simple. Guided meditations suitable for all levels from Headspace. Meditation can help improve your focus, exercise mindful awareness, relieve anxiety and reduce stress.

RECOMMENDATIONS
- "It's kind of genius" Emma Watson
- "Andy Puddicombe is doing for meditation what Jamie Oliver has done for food" The New York Times
- "Headspace for me is a life changer. I love it! Amazing. It's my 10-15 minutes a day just for me. I didn't realize how important or life changing that could be. Andy has such a kind voice and seems to really understand. It's like he is talking just to me. I wouldn't be without it now." Headspace user

BENEFITS OF MEDITATION
Increased self-awareness and greater sense of perspective
Reduce stress and worry
Smile more
Enjoy better relationships with your family/partner/spouse
Love, eat, sleep and train better
Be more present and become a better listener
Experience peace of mind and a greater mind-body connection
Improved focus at work or while studying

THE SCIENCE BEHIND MEDITATION
People have been meditating for thousands of years. But while the practice is not new, science is just starting to fully understand its benefits. Recent studies show meditation and mindfulness can help you stress less, love more and even sleep better.

- People who practice mindfulness meditation regularly report feeling less stressed and more emotionally balanced (Tang, R. et al., 2014).
- Mindful attunement to one's partner may promote greater relationship satisfaction, in particular sexual satisfaction. (Khaddouma, A. et al, 2015).
- Mindfulness meditation has been shown to improve sleep quality in older adults (Black, D. et al., 2015)

FEATURES
- Free access to Take10, the first level of our Foundation Course - learn the basics in 10 x 10 minute meditation exercises designed for beginners
- Personalised progress page to track your stats
- Buddy system for you and your friends to motivate each other on your Headspace Journey
- Rewards for regularly using our meditation app
- Reminders to keep you on track with your practice
- Options for you to continue your journey after Take10, with inspiring packs and one-off sessions on a range of topics such as stress relief, happiness, mental health and appreciation
- Ability to download sessions for offline use

Download now and start training your mind for a healthier, happier life.

CONNECT WITH US

Online - http://www.headspace.com
Facebook - https://www.facebook.com/HeadspaceOfficial
YouTube - https://www.youtube.com/user/Getsomeheadspace
Twitter - https://twitter.com/Headspace

SUBSCRIPTION PRICING AND TERMS

Headspace offers two auto-renewing subscription options:
$12.99 per month
$94.99 per year

These prices are for United States customers. Pricing in other countries may vary and actual charges may be converted to your local currency depending on the country of residence.

Your Headspace subscription will automatically renew at the end of each term and your credit card will be charged through your iTunes account. You can turn off auto-renew at any time from your iTunes account settings but refunds will not be provided for any unused portion of the term.

Headspace also offers a Forever subscription which is paid for by a one-off upfront payment of $399.99 with unlimited access to the Headspace Collection forever.

Read more about our terms and conditions here -
http://www.headspace.com/terms-and-conditions

Read more about our privacy policy here -
https://www.headspace.com/privacy-policy
Wat is er nieuw in versie 2.11.1
- Bugs fixed, squashed, and eliminated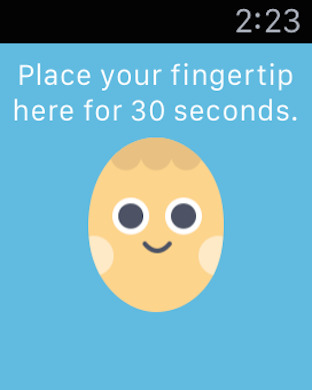 Recensies van klanten
Zou het iedereen aanraden
Superfijne app waarmee je gemakkelijk en praktisch kan mediteren. Ik gebruik 'm nu al ruim een jaar en ben er nog lang niet op uitgekeken. Wel prijzig, maar ik vind het het geld dubbel en dwars waard.
Non-believer
I came upon the app by recommendation. I decided to give it a go for 10 days, 10 min/day. What a surprise that after the first week my sleep tracker showed increase of the deep sleep by an hour!
Nice!
Using it every day, love it
Bekijk in iTunes
Biedt Apple Watch App voor iPhone
Gratis

Categorie:

Gezondheid en fitness

Bijgewerkt:

14-02-2017

Versie:

2.11.1

Grootte:

97.6 MB

Apple Watch:

Ja

Taal:

Engels

Ontwikkelaar:

Headspace meditation limited
Compatibiliteit: Vereist iOS 9.0 of nieuwer. Compatibel met iPhone, iPad en iPod touch.
Top-aankopen vanuit app
Headspace€ 12,99
Headspace€ 94,99
Headspace€ 12,99
Forever Subscription€ 399,99