Merchant
Van Oberon Interactive
Deze app is uitsluitend beschikbaar in de App Store voor iOS-apparaten.
Omschrijving
Explore the world, build settlements, trade goods and steal in Merchant, the real location based massive multiplayer game.

In Merchant the real world is your playing field. You can build a lumberjack cabin at your home address and a stone quarry where you work - then go for an iron mine in your favorite bar.

Features:

* The real world is the playing field of Merchant. Claim locations you visit often and build settlements that produce the commodities you want to trade in.
* Upgrade your settlements: choose from over 50 different buildings each with their own special abilities.
* Expand your caravan as you get richer. Buy more wagons and hire specialists like a thief or a carrier.
* Explore the world and discover over 40 different kind of land types, from thick jungles, to deserts, to extinct volcanoes.
* Find rare commodities on your trips, bring them home and sell them for a profit.
* Connect with your friends who play Merchant using Game Center.
* Attack or conquer by culture to become more powerful.
* Become Knight, Count, Duke or Prince and rule the city you live in, or even the state or the country.
Wat is er nieuw in versie 2.0.7
- Several improvements to the attack system regarding the assignment of settlement allegiance
- Stability improvements and minor bug fixes
iPhone schermafdrukken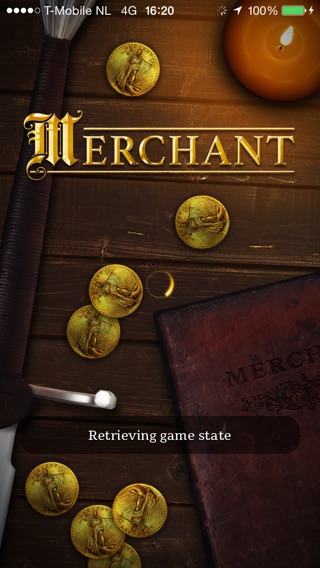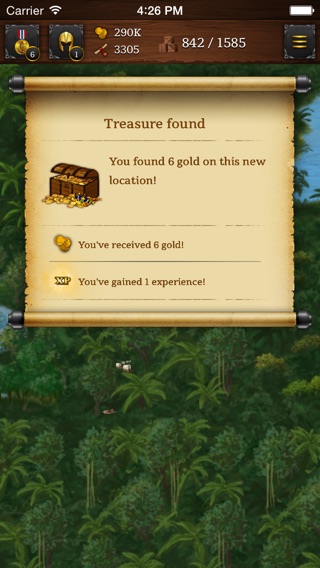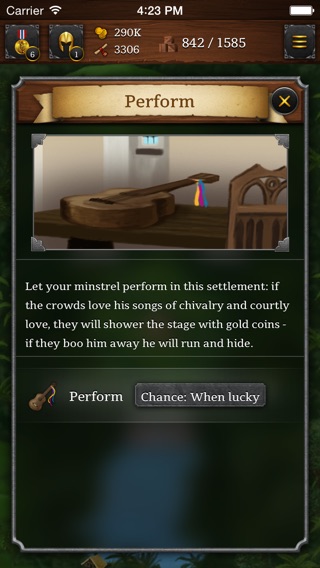 Recensies van klanten
Great game
Great game but why i can't you see the exact locations of surrounding castles on the map? Also navigation sucks. Some pages don't return to page before but two pages before, especially in the events section. Annoying. Developement seems dead, promised excavation feature never implemented. The game is slowly dying again like in 2011.
Super!
Great side game, doesn't take much time and quite easy aswell. There are a few things missing though, i would like to see a few improvements:
1. Guild system
2. Able to chat with other players
3. Able to have more gatherers and carriers

Otherwise 5 stars!
~( _ _ )U* )<
Great game!! Keep updating!!
Bekijk in iTunes
Gratis

Categorie:

Games

Bijgewerkt:

15-01-2015

Versie:

2.0.7

Grootte:

52.7 MB

Taal:

Engels

Ontwikkelaar:

Oberon Interactive
Compatibiliteit: Vereist iOS 7.0 of nieuwer. Compatibel met iPhone, iPad en iPod touch.
Top-aankopen vanuit app
Merchant PRO€ 3,49
Loaded Wagon€ 3,49
Junior Scout€ 4,49
Settler€ 1,09
10 King's Favors€ 1,09
100 King's Favors€ 7,99
Senior Scout€ 10,99
500 Gold€ 1,09
500 King's Favors€ 14,99
Junior Artisan€ 1,09
Meer iPhone apps van Oberon Interactive