Coach.me - Productivity Coach for Every Goal
By Lift Worldwide
Open iTunes to buy and download apps.
Description
Coach.me is the ultimate productivity community. Together, we've achieved more than 50 million goals.

Every aspect of our app and community is focused on helping you achieve mastery. From day one, we show you your progress, celebrate your milestones, and answer your questions.

As you achieve mastery, you'll have a chance to prove it by helping other people in the community. As you reach the highest level, you may be invited to become a personal coach yourself.

Coaching is almost illicit in its power. And it is the top performers in the world, people who will do almost anything to achieve their goals, who are most likely to have the services of a coach.

The Williams sisters (tennis), Tiger Woods (golf) and Mozart (music) had great coaching from birth: their fathers. Steve Jobs (CEO) had an executive coach. Tom Brady (American football) has a team of coaches provided by the Patriots and then another team of coaches he hired on his own to watch over his diet, recovery, flexibility, strength, and psychology.

In coaching, more is better.

When it comes to providing coaching services for you, these are the principles we believe in:

#1. Practice compounds.

Warren Buffett calls this the Snowball Effect. If you let a snowball roll downhill, it will gather momentum until it has become an avalanche. Coach.me is built around turning each of your goals into a regular practice. You'll track your goals in order to hold yourself accountable to consistency.

#2. Elite performance comes from elite knowledge.

Each goal in Coach.me is its own community. You have access to Q&A from people who have had the exact same experience as you. Every coach in the system specializes in a handful of specific goals.

#3. Habits come from reinforcement.

We're applying the principles of positive psychology to constantly reinforce your practices. Reinforcement strengthens your neural pathways leading to habit formation.

All of those things together—the support you get from the app, the support you get from the community, the support you get from our personal coaches—add up steroids for your productivity.

Get started and be part of the Coach.me community!

In service,
Tony & Erin, Herzog, Alicia, Terrie (the Coach.me team)
What's New in Version 2015.6.12
This release has even more bug fixes. It's a fast follow on our last release because it looks like we didn't fix everyone's problems.

The most recent feature is a high-five for your important milestones. Here's how we described them in last week's update:

* * * * *

For a long time, basically the entire life of this company, I've been interested in positive reinforcement.

This is Psychology 101 — you are more likely to repeat behaviors that are reinforced and less likely to repeat behaviors that are punished.

Of course, for people, this story gets more complicated. We tend to overanalyze. Some of us even manage to convert a reinforcement into a non-event, i.e. we're the people who can't take a complement. 

So, one of the things we learned early on was that the reinforcement needed to mean something.

In the hierarchy of reinforcers that we've deployed props from a stranger beat points from our app, props from a friend beat props from a stranger, and a meaningful message from your coach beats any sort of props. In other words, the power of the reinforcer is tied to how meaningfully it is perceived. 

Our milestone release revisits reinforcements that are generated by our app. The first version of this app (only seen by my close friends) would give out points. Invariably, people would ask, "Why did I just get 50 points?"

So, I had to admit that points were meaningless. When we went back to the drawing board for milestones, we looked at the path of our most successful users. They all got addicted to making consistent progress.

The milestones feature is about calling out steps along that path. We've chosen important markers that show that you're making progress.

Your first check-in is the most important. A three day streak is a great start. Your 50th check-in means you're beating 95% of the world. (And, it should be noted that two of our users passed 1000 day streaks and didn't hear anything from us.)

So, if you do get the milestone celebration from us, I hope you'll agree that we've chosen an important marker of your progress and that you'll envision the reinforcement doing physically reinforcing the neurons that are responsible for your goal.

 * * * * *

Also, if this version of the app doesn't crash on you, please add or update your reviews in the app store. They get wiped out with each new release, so we rely on you to re-add them. It's just a few taps if you're on your iPhone.

In service,

Tony & Erin, Alicia, Herzog, Terrie
iPhone Screenshot
Apple Watch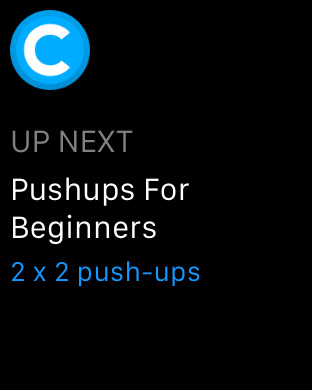 Customer Reviews
Simple and effective app
An app I use every day. Really helpful in forming and maintaining new habits. Easy to use and good for tracking progress. It's very quick to log what you've done. Includes useful resources for things like learning to meditate, too.
View In iTunes
Offers Apple Watch App for iPhone
Free

Category:

Productivity

Updated:

15 June 2015

Version:

2015.6.12

Size:

31.5 MB

Apple Watch:

Yes

Language:

English

Seller:

Lift Worldwide, Inc.
Compatibility: Requires iOS 7.0 or later. Compatible with iPhone, iPad, and iPod touch. This app is optimized for iPhone 5, iPhone 6, and iPhone 6 Plus.