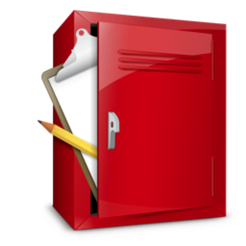 Flycut (Clipboard manager)
4+
Opis
Flycut is a clean and simple clipboard manager for developers. It based on open source app called Jumpcut. Flycut is also open source: http://github.com/TermiT/flycut

Every time you copy code pieces Flycut store it in history. Later you can past it using Shift-Command-V even if you have something different in your current clipboard. You can change hotkey and other settings in preferences.

If you have any suggestions please post them here: http://github.com/TermiT/Flycut/issues

List of contributors: http://github.com/TermiT/Flycut/contributors

Developed by developers for developers.
- Sticky mode by default disabled
- clips and settings sync with Dropbox
- navigate in sticky mode through clips using J, K keys (vi style)
- bezel popup animation (Preferences -> Appearance)
- remove clips with Delete key
- option to change size of bezel (Preferences -> Appearance)
- option to skip password protection fields (Preferences -> General)
- option to skip duplicated clips
- bug fixes
Informacje
Sprzedawca

Gennadiy Potapov

*WEA.AppPages.Size*

629.4 kB

Kategoria

Wiek

Ocena 4+

Prawa autorskie

© 2011 General Arcade

Cena

Gratis
Obsługuje
Chmura rodzinna

Po włączeniu Chmury rodzinnej z aplikacji tej będzie mogło korzystać do sześciu członków rodziny.