ForeFlight Mobile EFB
От ForeFlight
Это приложение доступно только в App Store для устройств с iOS.
Описание
Now in our 10th year, ForeFlight Mobile has become the essential and highly-rated app for pilots and flight operations that makes flight planning, flying, and logging a joy.

ForeFlight Mobile delivers advanced flight planning capabilities, terminal procedure charts, enroute navigation charts, moving map, synthetic vision, hazard awareness, optional Jeppesen charts, a comprehensive library of market-leading weather information and visualization features, in-flight weather via ADS-B and SiriusXM, a large library of advanced aircraft performance profiles, customizable checklists, integration with a wide range of certified avionics and portable ADS-B and GPS receivers, a document reader and cloud document capability for management of aircraft and flight operations publications, and an easy-to-use pilot logbook for keeping track of flight experience. ForeFlight is backed by our Fanatical Pilot Support™, which delivers amazingly fast, accurate, and friendly customer service.

ForeFlight requires a subscription. Visit our website for more information on the available plan levels.

Please note: Location is used to enable a moving map and record track logs, camera is used to attach photos to logbook, push notifications are used for important bulletins and flight alerts, and contacts are used to add people to flights.

REVIEWS
Editor's Choice, Flying Magazine, January 2012, 2013, 2014
App of the Year, Aviation Consumer, July 2011
Best Selling iPad Aviation App: 2010, 2011, 2012
"Best app for IFR" - Aviation Consumer
"One of the most popular and most-respected aviation apps available" - Sporty's Pilot Shop

FLIGHT PLANNING, BRIEFING, & FILING
Plan flights via text input or use ForeFlight Touch Planning capabilities. Tap out a route in seconds, and quickly see if flights will be affected by weather or TFRs. Helpful Route, Altitude, and Procedure Advisors make planning easy and accurate. Generate a graphical preflight briefing and file your flight plan directly from the app. Print a professional-grade navlog for inflight reference.

WEATHER
Interactive weather layers include animated radar, global satellite and winds aloft, graphical AIR/SIGMETs, flight category, visibility, and more. View decoded METARs, TAFs, and MOS forecasts. Thoughtfully organized Imagery view puts a full range of forecast tools at your fingertips.

PLATES, CHARTS, & MAPS
Both VFR and IFR operations are covered with all of the essentials required for planning and navigation: data-driven Aeronautical Maps, VFR Sectionals, High/Low Enroute charts, SIDs, STARs, approach and taxi charts, and terrain, satellite, and street map views.

GEO-REFERENCED APPROACHES & TAXI CHARTS
Plates and taxi charts enable the real time display of your GPS location on the chart. They can also be overlaid on the Maps view along with weather and hazards.

GLOBAL HAZARD AWARENESS TECHNOLOGY
Plan and fly with more confidence in all conditions and terrain. ForeFlight's top-down-view Hazard Advisor map layer, Terrain Profile View, and 3D Synthetic Vision seamlessly integrate into the map display to depict a clear picture of terrain and obstacle hazards anywhere in the world. When paired with an AHRS source, Synthetic Vision provides a backup attitude display.

LOGBOOK
Logbook is seamlessly integrated into the ForeFlight app, making it easy to log and share flights, track hours, review currency, record certificates and ratings, receive electronic instructor endorsements, and create experience reports. Your data is automatically synced across all your devices and protected in ForeFlight's secure cloud storage.

ADDITIONAL INTEGRATED FEATURES INCLUDE:
• Airport & FBO Information for Thousands of Locations
• Weight & Balance
• Checklists
• Glide Advisor
• Built-in Documents Catalog
• Optional Cloud Documents via linking to Dropbox, Amazon S3, or Box
• Expected route flight notifications
• Over-the-air data updates
Что нового в версии 9.4.2
9.4.2

Bug fixes and stability improvements.

9.4

Jeppesen Global Data-driven VFR and IFR Enroute Charts
• Available for customers who have purchased or linked Jeppesen chart coverages.
• Download the entire set of global VFR and IFR enroute charts at no additional cost, setup, or configuration required.
• Jeppesen enroutes are seamlessly integrated into ForeFlight so you can overlay weather, hazard, fuel, and custom content layers, as well as geo-referenced terminal charts and airport diagrams if you have a Pro subscription or above.
• Dynamic and responsive experience, information shown automatically changes based on zoom level.
• Customize what aeronautical data elements to show or hide using the Map Settings menu.
• Always-up labels rotate text and information making it easier to read the map in any orientation.

Global Turbulence, Icing, and Surface Analysis Layers
• New dynamic weather layers graphically depict global Icing, Turbulence, and Surface Analysis forecasts.
• Use the Time Slider to animate these high-resolution graphical forecasts across the forecast time interval.
• Quickly scrub between altitudes using the altitude slider on Icing and Turbulence layers.
• Download with Pack for offline viewing.
• View on ForeFlight Mobile and on the web.
• Available for Pro Plus and Performance Plus individual plans, and Business Performance plans.

Aircraft Manager for Multi-Pilot Accounts
• Aircraft Manager makes setting up and maintaining multi-pilot accounts faster and ensures every pilot is using the correct aircraft profiles.
• Account administrators can create and edit company aircraft on the web and publish them to all users on the account.
• All pilots on the account can use the approved company profiles for flight planning on mobile and on the web.
• For ongoing account maintenance, updating pilot iPads with fleet changes is easier than ever.
• Available on the Business Performance plan.

RAIM Prediction in Navlog
• Available for Performance Plus, Business Performance, and MFB Performance customers.
• When you generate a Navlog from the Flights view, it now includes RAIM prediction to alert you if any GPS outages are expected along your route.
• If an outage is predicted, the Navlog specifies where along your route it occurs - departure, destination, or enroute - allowing you to modify your flight plan accordingly.
• Coverage includes Continental US, Alaska, and Hawaii.

New Connectivity Partnership: Support for Satcom Direct Router
• For aircraft equipped with the Satcom Direct Router, passengers and crew can connect and receive GPS location, groundspeed, and indicated altitude in ForeFlight Mobile.

uAvionix SkyEcho / EchoUAT Support
• EchoUAT, built for light sport and experimental aircraft, provides dual-band ADS-B weather and traffic and GPS data in ForeFlight.
• SkyEcho provides dual-band ADS-B traffic in ForeFlight for pilots flying in the U.K.

Fast Smart Search Airport Lookup on Flights
• Tap the departure, destination, and alternate airport fields on Flights to select from a curated list of recent and favorite airports.
• You can also search airport names, city names, and airport identifiers. The list automatically filters as you type.

Radar on Route Preview
• Route Preview on Flights displays composite radar overlaid on the map.
• Tap on the map to open the interactive split-screen mode.

Out/Off/On/In Fields in Logbook for the Most Accurate Flight Logging
• These fields are standard for most professional pilots and operators flying larger aircraft, and allow you to easily capture crew block time and aircraft air time.

Avidyne IFD550 FMS AHRS Support
• Receive AHRS data to drive the dynamic pitch and bank display in ForeFlight's Synthetic Vision view.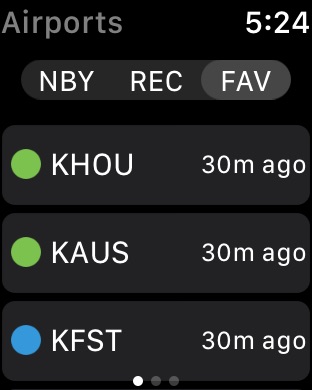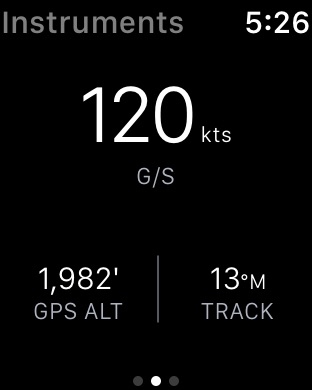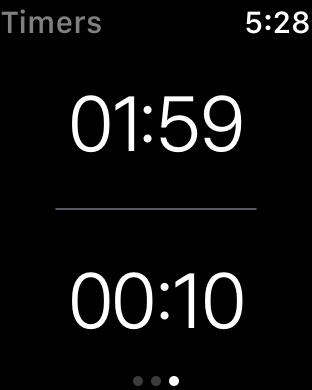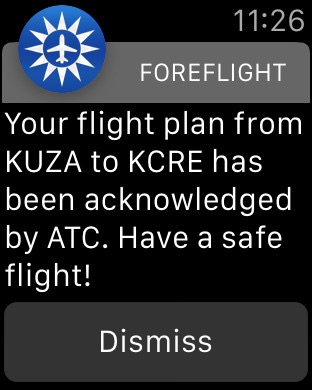 Просмотреть в iTunes
Приложение для iPhone и iPad
Включает приложение для Apple Watch (для iPhone)
Бесплатно

Категория:

Погода

Обновлено:

16.10.2017

Версия:

9.4.2

Размер:

263 МБ

Apple Watch:

Да

Языки:

английский, немецкий, французский

Разработчик:

ForeFlight, LLC
Совместимость: Требуется iOS 9.2 или более поздняя версия. Совместимо с iPhone, iPad и iPod touch.
Топ встроенных покупок
Basic - USA, 1 Year5 790 р.
Pro - USA, 1 Year11 490 р.
Basic Plus US - 3 months3 790 р.
Basic Plus US - 1 Year7 490 р.
Pro Plus US - 1 Year14 990 р.
Basic US - 3 months3 790 р.
Basic SV - USA, 1 Year7 490 р.
Pro SV - USA, 1 Year13 490 р.
Pro - Canada, 1 Year11 490 р.