Pocket Casts
От ShiftyJelly PTY LTD
Это приложение доступно только в App Store для устройств с iOS.
Описание
Pocket Casts is a premium podcasting app for iPhone and iPad.
Wired: "Pocket Casts Is the Podcast App Every iPhone User Needs"
iMore: "Pocket Casts is the best podcast app for iPhone"

With a unique set of simple, yet powerful features and a limitless podcast database, you're sure to find something for you:

WE SWEAT THE DETAILS
Design: Easily listen to, manage and find new podcasts.
Themes: Whether you're a dark theme or light theme person we've got you covered.
Universal: Custom but familiar iPad interface, supporting Slide Over, Split View and Picture in Picture.
Everywhere: CarPlay, AirPlay, Chromecast and Sonos. Listen to your podcasts in more places than ever before.

POWERFUL PLAYBACK
Up next: Automatically build a playback queue from your favorite shows.
Trim silence: Cut silences from episodes so you finish them faster, saving hours.
Variable speed: Change the play speed from anywhere between 0.5 to 3x.
Volume boost: Increase the volume of voices, while decreasing background noise.
Stream: Play episodes on the fly.
Chapters: Jump between chapters easily, and enjoy embedded artwork that the author has added (we support MP3 and M4A chapter formats).
Audio & video: Play all of your favorite episodes, toggle video to audio.
Skip playback: Skip episode intros, jump through episodes with custom skip intervals.
Apple Watch: Control playback from our Apple Watch app or pick a different episode to play, all without ever touching your phone.
Sleep timer: We'll pause your episode so you can rest your weary head.
Airplay & Chromecast: Send episodes straight to your TV with a single tap.
Sonos: Browse and play your podcast collection directly from the Sonos app (currently in beta).
CarPlay: When you're in the car, so are we.

SMART TOOLS
Sync: Subscriptions, playback and filters are all securely stored in the cloud. You can pick up where you left off on another device and even the web.
Refresh: Let our servers check for new episodes, so you can get on with your day.
Notifications: We'll let you know when new episodes arrive, if you like.
Auto download: Automatically download episodes for offline playback.
Filters: Custom filters will organize your episodes.
Storage: All the tools you need to keep your podcasts tamed.

ALL YOUR FAVORITES
Discover: Subscribe to any podcast in iTunes and more. Browse by charts, networks and categories.
Share: Spread the word with podcast and episode sharing.
OPML: Jump on board without any hassle with OPML import. Export your collection at any time.

There are many more powerful, straight-forward features that make Pocket Casts the perfect podcasting app for you. So what are you waiting for?

Visit pocketcasts.com for more info about the web and other platforms supported by Pocket Casts.
Что нового в версии 6.9.1
Ever wondered just how much we can cram into a 0.0.1 update? Well wonder no more! 6.9.1 brings:
- Show notes that update themselves. So when the author changes them, you'll get the new ones.
- Alternate icons! We know how much you all love customisation so you now have 4 icons to choose from that match your wallpaper and mood.
- Auto add to Up Next improvements: you can now add to the top of your list (as well as the bottom if you choose).
- Lots of performance enhancements.
- Watch app now goes to the Now Playing page when you tap on an episode to play it.
- Added an option to open the player whenever you hit play (found in Settings -> Playback).
- Chromecast fixes.
- The answer to why the chicken crossed the road. Be warned that it's deeply shocking, involves free will vs destiny and may in fact make you question everything you think you know about life.
- Dutch flag is now orientated the right way (oopsy daisy, Hup Holland Hup).
- Playback fixes and enhancements.

So yeah, you really can get a lot in a tiny version change. Take that numbering systems!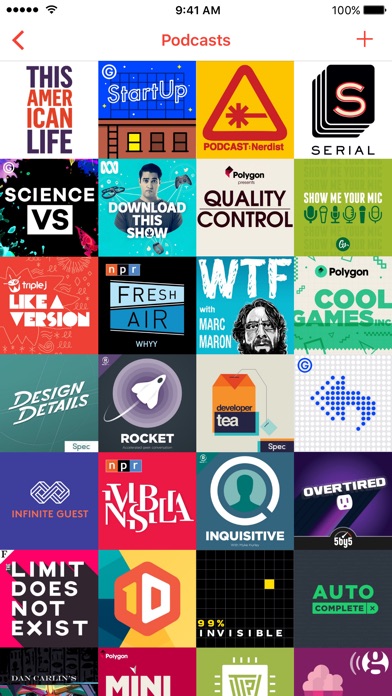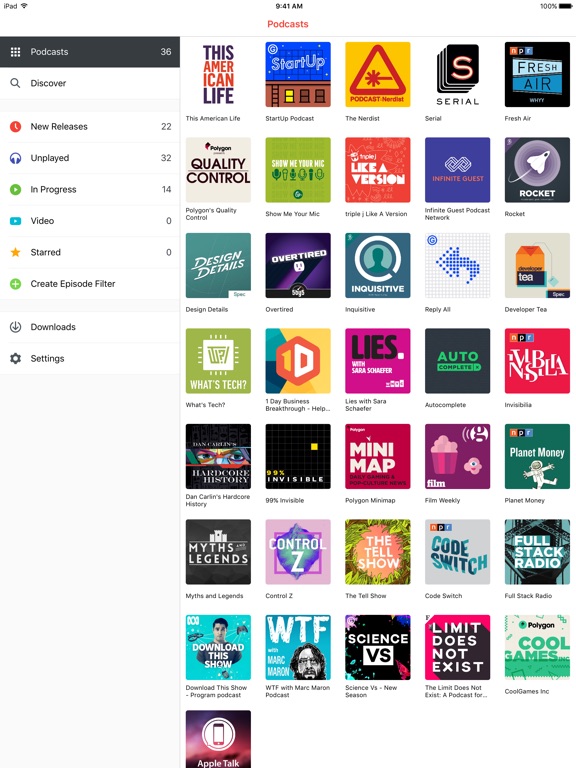 Отзывы покупателей
Simply the best!
Perfect app! Every update feels like Christmas. Keep up good work you guys! Exclamation point!
Русский
Добавьте Русский язык!
Просмотреть в iTunes
Приложение для iPhone и iPad
Включает приложение для Apple Watch (для iPhone)
299 р.

Категория:

Новости

Обновлено:

14.09.2017

Версия:

6.9.1

Размер:

56.9 МБ

Apple Watch:

Да

Язык:

английский

Разработчик:

ShiftyJelly PTY LTD
Совместимость: Требуется iOS 10.0 или более поздняя версия. Совместимо с iPhone, iPad и iPod touch.