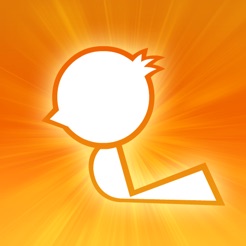 TwitBird Pro for Twitter
4+
Социальные сети: № 79 в этой категории
Описание
Специальные возможности:
● Встроенная поддержка показа количества не прочитанных твитов
● Повсеместная поддержка ландшафтного режима
● Адресная книга
● Поддержка официальных лент
● Пред просмотр картинок
● Твит музыки/ что сейчас играет
● Твит Вашего голоса
● Твит видео (только для 3GS)
● Сохраняет линки, для их последующего чтения, закладки и сохраняет их в TwitBird
● 2 темы
● Настройка фоновой картинки
● Поддержка геотаггинга (требует включения опции на twitter.com)
● Взаимное следование за статусами между вами и вашими друзьями
● Расширенный постинг твитов для соседей используя поиск по карте

PUSH уведомления

● Встроенная поддержка PUSH уведомлений в приложении
● Глобальный PUSH доступен в платной версии приложения. Возможна отправка прямых сообщений за минуту.
● Поддержка Mentions и прямых сообщений.

Другие функции

● Просмотр вашей ленты новостей, ответов и прямых сообщений.
● Управление вашими избранными твитами.
● Просмотр тех, кто за вами следует и их ленты
● Создание новых твитов, используя расширенные возможности
● Поддержка ответов на твиты и отправка прямых сообщений
● Follow и unfollow друзей или их списков
● Поддержка функции Twitlonger (разбиение длинных твитов на части)
● Поддержка защищенного соединения (https)
● Пользовательский поиск
● Сохранение избранных поисков
● Ландшафтная клавиатура
● Оформление твитов в виде тредов
● Поддержка Twitter API Proxy
● Богатый выбор настроек
● Топики с трендами
● Просмотр и редактирование вашего профиля, включая юзерпик
● Поиск друзей
● Отправка по почте твитов
● Удаление твитов с twitter.com
● Предварительный просмотр сообщений
● Поддержка сокращения ссылок
● Загрузка фото на Twitpic, yFrog, MobyPciture
● Установка дистанции до соседей
● Фильтр Не прочитанные/Все сообщения
● Блокировка/Разблокировка
- Fixed: DM's not working
- Changed: Authentication method, Twitbird no longer stores your password
- Note: Because of the new authentication method, the old token won't work so you'll need to relogin just once
Оценки и отзывы
Развод продолжается
Сегодня обновил апп и принес мне он сюрприз. Блять я не пойму, купленный глобал пуш он еще раз предлагает мне купить и говорит что я уже купил какойто другой пуш сука вы мне мозги выносите. Я за эту ебаную прогу заплатил 6 баков а теперь он требует купить мне еще раз то что я уже купил. Идите в жопу и верните деньги
Good, but...
You made the best app for twitter. But there is one less. In an official app for twitter I can view image from the sites like twitpic or yfrog directly to tweet, but your app also cut all links to t.co and I have to go to the site to view image.
Your app will be assessed at five star, if you do the same as in the official app.
На 4S работает отвратительно
После перехода на iphone 4S купленный пуш не ресторится - крутится бесконечно на странице выбора пуша и все. сообщения сегодня вообще не отправлялись. разрабы вообще планируют поддержку купленного приложения?? и что с пушем!? раньше была абсолютно довольна приложением, сейчас - ужОс!
Информация
Продавец

NibiruTech Limited

*WEA.AppPages.Size*

11.6 МБ

Категория

Совместимость

Требуется iOS 3.0 или более поздняя версия. Совместимо с iPhone, iPad и iPod touch.

Языки

английский, корейский, японский

Возраст

Возраст: 4+

Copyright

© NibiruTech LTD.

Цена

229 р.
Поддерживается
Семейный доступ

С помощью семейного доступа приложением смогут пользоваться до шести участников «Семьи».
Другие приложения этого разработчика
См. все