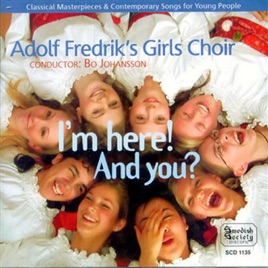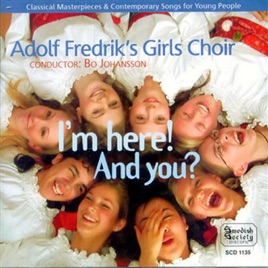 TITEL
TID

Sound the Trumpet, Z. 335

Av Henry Purcell

The Indian Queen, Z. 630: Let Us Wander

Av Henry Purcell

A Maid Walked the Green Meadow

Av Antonín Dvořák

If My Scythe Had Been All Sharp

Av Antonín Dvořák

Rocks of Ages let our King

Are you sleeping, Brother John?

Panis angelicus: Panis Angelicus

Av César Franck

Av Johann Sebastian Bach & Charles Gounod

Salut Printemps! (We Sing to Spring)

Av Claude Debussy

When I am... Listen...Wonder why?
29 låtar, 52 minuter
Utgiven:

1 jan 2000

℗ 2000 Swedish Society
Miljontals låtar.
Ingen reklam.
Gäller endast nya prenumeranter. Penumerationen förnyas automatiskt efter provperioden.