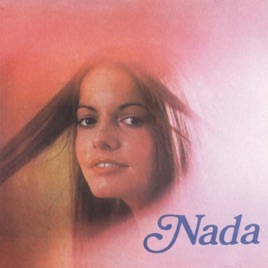 | | TITLE | | TIME |
| --- | --- | --- | --- |
| | | | |
| | | | |
| | | | |
| | | | |
| | | | |
| | | | |
| | | | |
| | | | |
| | | | |
| | | | |
| | Les Bicyclettes de Belsize | | |
| | | | |
12 Songs, 35 Minutes
Released:

31 Dec 1968

℗ 1969 SONY BMG MUSIC ENTERTAINMENT (Italy) S.p.A.
About Nada
Enfant prodige, elegant interpreter, rocker, singer/songwriter, actress, and writer: Nada is all this and more, a mixture of talent and uneasiness that made her a unique figure in the Italian music scene. Born in Gabbro, near Livorno (in Tuscany) November 17, 1953, Nada Malanima signed her first record deal with RCA when she was just a kid, and debuted in 1969 at the Sanremo Music Festival with the song "Ma Che Freddo Fa." Although it didn't win, it soon became a huge success, turning Nada into a star. In the following years, following a plan carefully prepared by her producer Franco Migliacci, she took part in some of the most important music festivals, finishing first at 1971's Sanremo with "Il Cuore È uno Zingaro," and releasing in the meantime the albums Nada (1969) and Io l'Ho Fatto per Amore. Her strong and rebellious character gradually emerged, pushing her career in other directions -- less lucrative, but artistically more satisfying. After recording songs by then-debuting songwriters such as Riccardo Cocciante, Antonello Venditti, and Claudio Baglioni, who would see the light of day only in 1994's anthology Malanima, Nada started a collaboration with Livorno's maudit singer/songwriter Piero Ciampi, who wrote all the songs included in Ho Scoperto Che Esisto Anch'io (1973). 1930: Il Domatore delle Scimmie and Nada followed respectively in 1975 and 1977. In the same years, she also debuted as a theatrical actress, working with directors such as Giulio Bosetti and Dario Fo.

In the meantime Nada had started penning her own songs -- one of them being 1982's "Ti Stringerò," the title track of her first album of the '80s (the follow-up to a 1979 effort once again simply titled Nada). 1983's Smalto included the single "Amore Disperato," her greatest hit of the decade. The following albums, the more electronic-oriented Noi Non Cresceremo Mai (1984) and Baci Rossi did sell quite poorly, slowing her career until 1992's partial return to form L'Anime Nere. In the middle of the '90s Nada teamed up with Avion Travel's Fausto Mesolella (guitar) and Ferrucio Spinetti (double bass), and began a successful tour in which she revisited some of her greatest hits in a more jazzy and introspective way. The results can be heard on 1998's Nada Trio. In 1999 she returned to the Sanremo Music Festival with "Guardami Negli Occhi," a song included in the Mauro Pagani produced Dove Sei Sei, the first chapter of a new, more rock-oriented phase of her career.L'Amore È Fortissimo Il Corpo No and Tutto L'Amore Che Mi Manca followed in 2001 and 2004; the latter, produced by John Parish, was recorded with guests such as Cesare Basile and Howe Gelb. In 2003 Nada also published her first book, Le Mie Madri. A tour with former C.C.C.P. and C.S.I. guitarist Massimo Zamboni led to the release of the live album Nada Zamboni L'Apertura (2005), followed in 2006 by the anthology Le Mie Canzoncine 1999-2006 and in 2007 by Luna in Piena. ~ Aurelio Pasini
HOMETOWN

Gabbro, Livorno, Italy

GENRE

BORN

17 November 1953
Millions of songs.
Zero ads.
New subscribers only. Plan automatically renews after trial.