iCollect Movies
Av iCollect
Den här appen är endast tillgänglig i App Store på iOS-enheter.
Beskrivning
*** iCollect Movies is now FREE! ***

*** Upgrade to Pro to unlock additional features. ***

Hooked In Motion has integrated with leading barcode scanning software to create the ultimate movie viewers application: iCollect Movies.

Works with all iPhones, iPods, and iPads, with or without a camera.

Catalog every movie you own. Search right on your iPod/iPhone by actor, genre, format, and more to find the exact movie you want to watch at any time, without needing to sift through your physical collection or browse on a computer.

Here is a quick rundown of what iCollect Movies can do:

- NEW! Completely revamped Wishlist section (cover art, format, database search, etc)
- Users can update and correct all data on our servers, including cover art
- Users can vote on correct data to be locked down on our servers
- Users can select multiple formats for one item (e.g. Blu-ray/DVD/Digital Copy)
- Title with Year association
- Season field when TV is selected for Type
- Sync your collection with http://www.icollectmedia.com/ and share with family and friends.
- Scan in your movies via UPC using the built-in camera (20 scan limit on free version).
- Manually type in the UPC.
- Manual entry with no barcode.
- Spiders Google and our own servers for a cover and information about a title.
- If no information is present, take your own picture and type in the details and add it to our server for others to use.
- Use a picture from anywhere on the web for your covers.
- Use a picture from your Photo Library.
- IMDB and Rotten Tomatoes links
- Add it to your library. Sort by Blu-ray, DVD.
- Tab badges allow you to quickly see how many movies you own.
- Sift quickly through your catalog using the index.
- Library view.
- Storage Location and Custom fields
- Sort without The and A option.
- Loan your movies out and keep track of who has what using your contacts list or custom entry.
- See movies you've never watched or watched a long time ago using the "Last Watched" feature.
- Entry for purchased value and date.
- Options for Actors, Directors, Regions, Audio, Subtitles, and more!
- Customs which information is displayed in your movie cells.
- Add a movie to a wishlist if you know you want to buy it in the future.
- Email out your wishlists to family and friends for holidays and birthdays.
- Already ordered a movie but don't have it yet? Add it as a preorder. Add the release date as well.
- Incredible search capabilities. Browse through your library in a whole new way. Want to see all movies you have that star Steve Martin? Easy. Want to see all of your Japanese movies only? Easy.
- Video tutorial for help.
- A LOT more!

*** Follow us on Twitter @hookedinmotion ***

Also be sure to check out these apps:
iCollect Video Games
iCollect Books
iCollect Comic Books
iCollect Music
iCollect Legos
iCollect Movies HD for iPad
Movies on the Mac App Store
Nyheter i version 5.1
- iOS 5 fixes
iPhone-skärmavbilder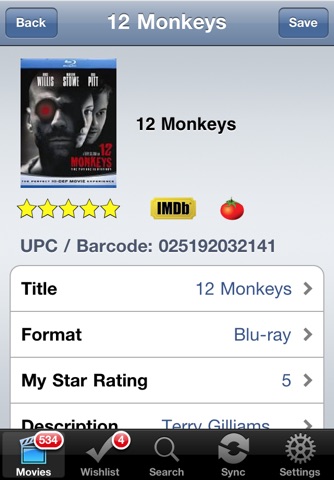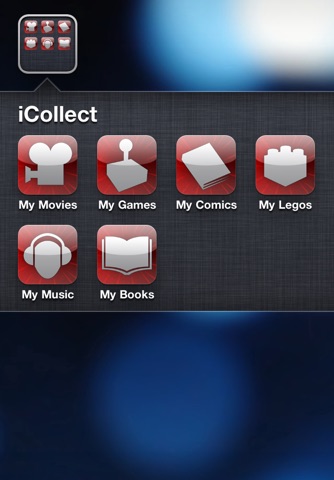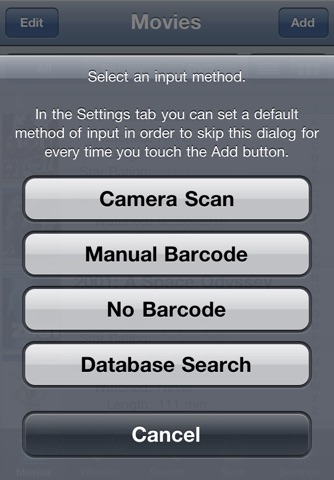 Visa i iTunes
Gratis

Kategori:

Referens

Uppdaterad:

19 jan 2012

Version:

5.1

Storlek:

5.1 MB

Språk:

engelska

Utvecklare:

iCollect LLC
Kompatibilitet: Kräver iOS 4.0 eller senare. Kompatibel med iPhone, iPad och iPod touch.