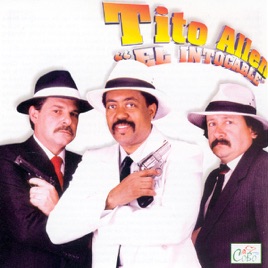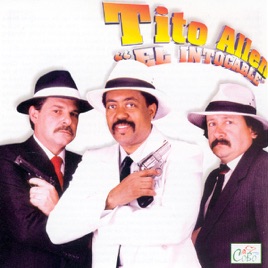 8 Songs, 43 Minutes
Released:

15 Apr 2007

℗ 2007 Cobo Music Inc.
About Tito Allen
b. Roberto Romero, Puerto Rico. Allen has been described as 'El Elegante de la Salsa' (The Elegant One of Salsa) because of his smooth voice and polished singing style. He commenced his musical career in 1962. In 1972 he relocated to New York and worked in a quartet with Colombian pianist Eddie Martínez. After a six-month stint performing in Puerto Rican hotels, he returned to New York and replaced Adalberto Santiago as lead singer of Ray Barretto's band for the 1973 album Indestructible, which included Martínez on piano. Allen then made a series of seven woefully under-promoted albums on the Alegre label between 1975 and 1981, corresponding with the period of Alegre's absorption by Jerry Masucci's Fania Records empire and its eventual demise. In 1976 Allen again filled a slot vacated by Santiago when he took over as lead vocalist with Típica 73 on their Rumba Caliente. He also took time out from his solo career to record with the Puerto Rico All Stars (1977) and Tito Puente (1979). In 1981 Allen recorded Cantar with Conjunto Clásico on their Lo Mejor label.

Allen did not release any solo albums during New York salsa's leanest years of the 80s. However, he was one of several lead singers (the others included Ray De La Paz, José Alberto, Meñique and Johnny Rivera) hired to perform on the successful Noche Caliente series of albums released between 1982 and 1984. In 1986 he contributed lead vocals to half the tracks on Aparecio El Rey! by the veteran composer Justi Barreto. His 1988 comeback, El Intocable, with production, musical direction, arrangements and piano by the prodigious Isidro Infante, was a musical success, but regrettably not a commercial one. In 1989 he collaborated with band leader/bongo player Ralphy Santi on Llegare, with musical direction and arrangements again by Infante. Allen's other credits include singing lead on three albums by Louie Ramírez (who in turn produced Allen's Alegre albums between 1976 and 1979.) He has also done a great deal of session work as a coro (chorus) singer.
HOMETOWN

Puerto Rico

GENRE
Millions of songs.
Zero ads.
New subscribers only. Plan automatically renews after trial.