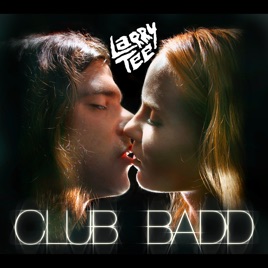 TITLE
TIME

Let's Make Nasty (feat. Roxy Cottontail)

5:14

I Love U (Bart B More Secured Dub)

6:02

Agyness Deyn (feat. Jodie Harsh)

4:01

My Penis (Edu K Schlong Dong Silver Remix) [feat. Perez Hilton]

6:26

Licky (Work It Out) [Hervé Goes Low Remix)

Larry Tee & Princess Superstar

5:59

Hipster Girl (Christopher Just Remix) [feat. Mel Merio]

7:44

My P***y (Jeff Doubleu Remix) [feat. Amanda Lepore]

5:38

Get Your Grind On (Xmas In July Mix) [feat. Christopher Just]

9:00

The Noughties (feat. Princess Julia)

4:29

Louis Vuitton (Blogula Mix With Alexander Technique) [feat. Jeffree Star]

5:09

Shoes (Larry Tee & Tombstone Remix)

Kelly

4:16

That's Not It (feat. Kim)

4:22

Clap That Ass (Tomboy Mix) [feat. Tobell Von Cartier]

3:58
3:09
14 Songs, 1 Hour, 15 Minutes

℗ 2009 Ultra Records, Inc.
About Larry Tee
The man who trademarked Electroclash (tm) as a style of club music and a way of life in the early '00s, Larry Tee ran a nightclub (Brooklyn's Luxx) and threw highly publicized (for the dance underground, at least) events like Berliniamsburg and Club Badd, which aided the growth of groups that combined punkish performance attitude with electronics. Somewhat confusingly, Electroclash (tm) actually had little to do with '80s electro pioneers like Afrika Bambaataa and the Egyptian Lover, and had much more to do with a mutant version of synth-based new wave (rather than funk). As Tee curated the Electroclash (tm) scene in New York -- which included groups like W.I.T. and Fischerspooner -- he brought it to other cities via live shows and the release of a defining compilation. Electroclash (tm) was released on his own Mogul Electro in late 2001. Less than two years later, the double-disc The Electroclash Mix was mixed by Tee and issued on Moonshine.

Tee's experience as a scenester goes back to the early '80s in Atlanta. He DJ'd and ran a club in his native town but eventually headed to New York in 1989 to help start a club night at the Tunnel. Throughout the '90s, he became a more prominent DJ by spinning at the Palladium, Twilo, and the Roxy. More significantly, he co-wrote "Supermodel (You Better Work)" with his friend RuPaul in 1993; the song hit the top of the dance charts. After several years of being a house DJ, Tee found himself burnt out on the style. However, he found himself re-energized after hearing neo-electro/electro-pop groups Adult. and Fischerspooner. This sent him on his way to curating a scene around several likeminded groups, many of which were based in New York. This spawned the compilation, the club nights, and the tours, and Tee soon became a bigger figure than most of the groups he was promoting. ~ Andy Kellman