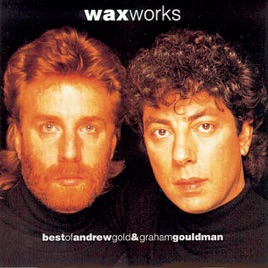 18 Songs, 1 Hour 13 Minutes
Released:

21 Oct 1996

℗ 1996 BMG Entertainment International UK & Ireland Ltd.
About Wax
This highly accomplished transatlantic duo featured Andrew Gold (b. 2 August 1951, Burbank, California, USA; vocals, guitar, keyboards) and Graham Gouldman (b. 10 May 1946, Manchester, England; vocals, guitar, keyboards). Gold had a successful solo career in the 70s and had met Gouldman when he worked on 10cc's last two albums. When 10cc split up in 1984, Gold teamed up with Gouldman to form Common Knowledge, but after several unsuccessful singles they decided on a complete re-launch. A change of label and name to Wax brought a US hit in 1986 with 'Right Between The Eyes'. Success in Britain came in 1987 with the catchy 'Bridge To Your Heart' (number 12), which set the duo on the right track. However, the following singles and a third album in 1989, although commercial, failed to ignite any interest.
Millions of songs.
Zero ads.
New subscribers only. Plan automatically renews after trial.