Course For GarageBand '09
By APPDESIGNER.COM INC.
Open the Mac App Store to buy and download apps.
Description
4-hours of GarageBand '09 tutorial-videos. Download the HD version of this tutorial from: www.macProVideo.com.

For this GarageBand Core training, we retained the instructional services of one of the best musicians in the world - J.F. Brissette (formerly the Musical Director of Cirque Du Soliel's "O" in Las Vegas).

In this 4-hour tutorial you'll learn how to record, edit, and mix real music in GarageBand. Created from a playing musician's point of view, you'll start with an exploration of how GarageBand's interface works, then move directly on to recording your first musical takes. From selecting and trouble-shooting your audio interface, to setting up a metronome and working with tempo, you'll learn all the tricks you need to know to lay down great sounding audio.

If you don't have a full band at your disposal, don't worry! The tutorial next moves on to explore audio loops. You'll learn now to select and audition loops, how to add loops to your song, how to edit and effect loops, and more.

In the second half of the tutorial you'll explore techniques for arranging your song. This section is followed by a detailed exploration of mixing techniques that will show you how to get the best sound possible out of your arrangement.

Once the song is finished, it's time to share it with the world. The tutorial ends by showing you how to create a final song file. You'll even learn how to turn your arrangement into a custom ring tone, or add it to iTunes so you can listen to it any time you want!

Table of Contents:

01. Welcome
02. Looking at the Timeline
03. The Playhead
04. Useful Keyboard Shortcuts
05. The Master Track
06. Track Headers
07. The LCD
08. A Look at the Inspector
09. The Browse Tab
10. The Edit Tab
11. The Master Track's FX
12. Playing with Track FX
13. Customizing Settings
14. Saving a Custom Instrument
15. MIDI & Audio Configuration
16. Creating a New Song
17. Tempo & Key Signature Trick
18. Various Tracks Explained
19. Recording Software Instruments
20. Metronome Settings
21. The Onscreen Keyboard
22. Musical Typing
23. Some Keyboard Shortcuts
24. Recording Real Instruments
25. Using Cycle Recording
26. Multi-Take Regions
27. Setting Up Multi-Track Recording
28. Multi-Track Recording
29. Importing an Audio File
30. Importing a MIDI File
31. Loop Browsing Intro
32. Examining the Loop Browser
33. Loop Key Oddity
34. Limiting Loop Search
35. The Column View
36. The Podcast View
37. The Favorites Category
38. Blue and Green
39. Editing Green Apple Loops
40. Saving our Edits
41. Matching the Bass and Guitar
42. Fine-Tuning Our Edit
43. Joining Regions Before Saving
44. Working with the Drums Loop
45. Overdubbing New Sounds
46. Copying Data Between Regions
47. Kick and Snare Edit
48. Working with Velocities
49. Saving the Finished Drums Loop
50. Preparing to Edit Blue Loops
51. Copying and Pasting Regions
52. Keyboard Shortcuts for LCD
53. Editing the Guitar Solo Loop
54. Three New Parts are Born
55. Edits Explained
56. Transposing Audio
57. "On the Run" Explained
58. The Arrangement Track
59. Creating an Arrange Region
60. Moving and Copying Arrange Regions
61. Deleting Arrange Regions
62. Arrange Region Tips
63. Replacing Regions
64. Finalizing the Arrangement
65. Intro to Mixing
66. Preparing the Rhythm Section
67. Automation Track Intro
68. Creating Control Points
69. Copying Control Points
70. Automation Track vs Volume Slider
71. Panning Automation
72. More Panning Automation
73. FX Automation
74. On the Fly Mixing
75. Going for a 2nd Pass
76. Save Your Mixes!
77. Sharing Your Song
78. Creating a Ringtone
79. Sending Song to iTunes
80. Moving Tracks to a Different Project
81. Preparing and Exporting
82. Checking our Exported Track
83. Bringing Our New Tracks In
84. About that Drum Loop
85. Preparing for Mixing
86. Conclusion
Screenshots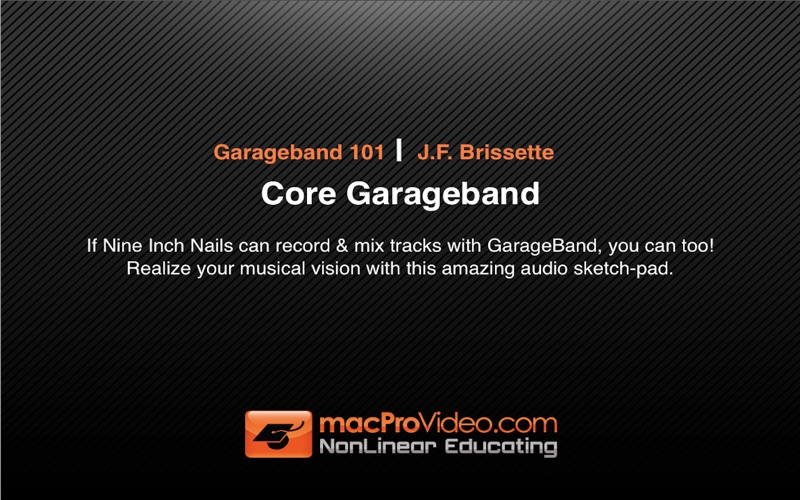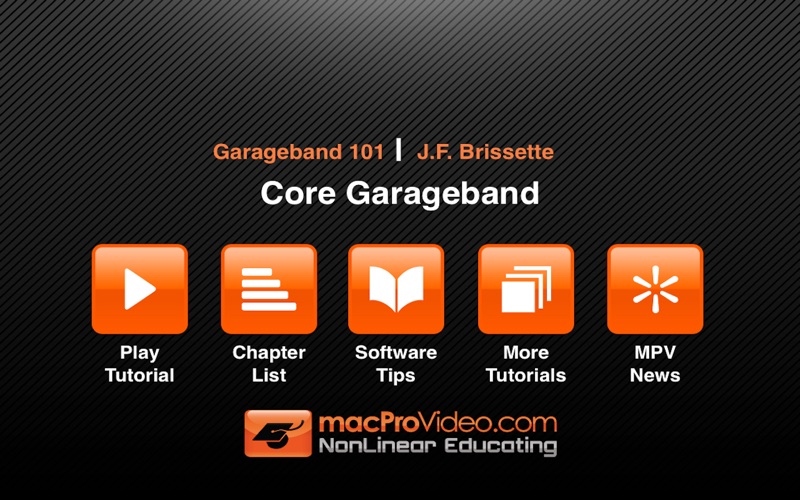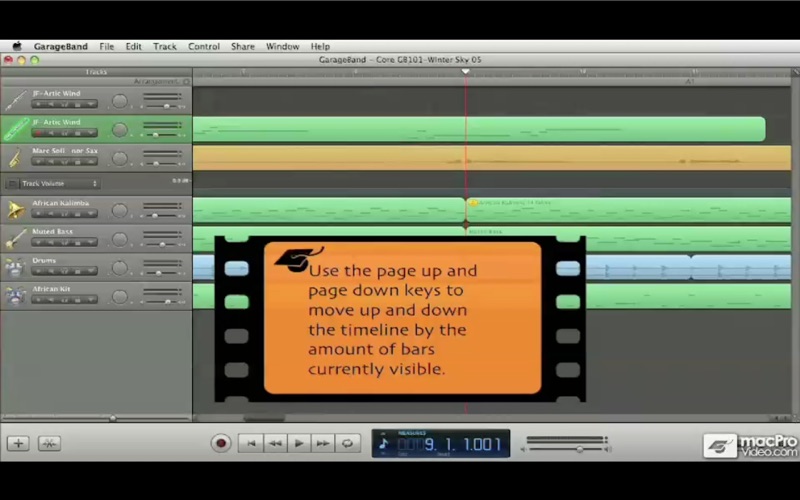 View in Mac App Store
21,99 €

Category:

Music

Released:

15 April 2011

Version:

1.0

Size:

559 MB

Language:

English

Developer:

APPDESIGNER.COM INC.
Compatibility: OS X 10.6.6 or later
More Apps by APPDESIGNER.COM INC.