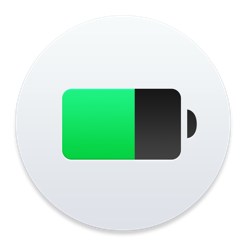 Battery Monitor: Health, Info
4+
簡介
- Over 1 MILLION downloads worldwide - Thanks for your amazing support!
- Featured worldwide by Apple in "INVALUABLE UTILITY" and "NOTIFICATION CENTER WIDGETS" -

Battery Monitor helps you to easily access and monitor battery information from your menu bar.

Main features:
- Quick battery overview nicely displays the most important health and status information of your battery
- Charge percent and time in menu bar
- Detailed battery information
- Configurable low and full battery alert
- Great looking themes

We'd like to know how to improve our apps, contact us at Rocky Sand Studio http://www.rockysandstudio.com
[fixed] Several small bugs
評分與評論
Best energy app ever.
This is the best energy app ever!
It is not like others energy managerment app. it didn't waste your Macbook Pro power !
Beatiful :P
The UI design is very clean, even it's simple but it still show you the detail about battery!

GREAT :D
It's great, but...
It's a really a great app for os x, but if add more info on it such as manufacture day, it will make everything greater.
支援
家人共享

啟用「家人共享」,即可讓最多六名家庭成員使用此 App。