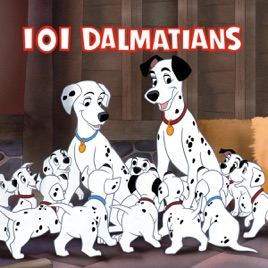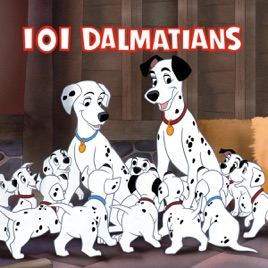 101 Dalmatians (Original Soundtrack)
Various Artists
TITLE
TIME

What's All the Hurry / A Perfect Situation / Stir Things Up

George Bruns

Don't Worry, Perdy / The Puppies Are Here / Lucky How Marvelous / Not One / A Bloomin' Hero

George Bruns

Bedtime / An Evening Constitutional / A Job to Do / They're Gone!

George Bruns

Dognapped! / Anita Darling / What'll We Do?

George Bruns

Sergeant Tibs' Recon / Cat Casserole

George Bruns

Can You Leave Tonight? / Arduous Trek / Any News, Colonel? / I Want the Job Done

George Bruns

Pulling a Snitch / Big Hullabaloo / Battling the Baduns

George Bruns

My Darlings / 99 / Better Be Off / Fire One / All Clear

George Bruns

Through the Snow / Shelter

George Bruns

I'm Hungry / Get Some Rest / Back On the Road / Spotted!

George Bruns

Dinsford / Cruella / A Roll In the Soot / To the Van / It Can't Be / Crazed / You Fools!

George Bruns

Dalmatian Plantation / Finale

Bill Lee & Lucille Bliss

Cruella de Vil (Nonsense Version)

Mel Levin
20 Songs, 56 Minutes
Released:

Jan 1, 1998

℗ 1998 Walt Disney Records
Ratings and Reviews
Kanine Krunchies FOREVER!
I love the song Kanine Krunchies! Soooooo cute + catchy. ;)
Simply Wonderful
I remember growing up with this movie in my childhood and funny enough I watched it recently just to reminisce. This is one of my favorite Disney movies and I never really appreciated the quality of the soundtrack. This half jazzy/ orchestral accompaniement to the movie made by George Bruns really brings the story to life and I enjoyed every score played. Pieces such as "Cruella De Vil", "Dalmation Plantation", and the introductory "Overture" I could listen to forever, because it projects scenes from the movie vividly to me, sometimes sending me to my own Walt Disney-esque London. The pleasure factor from listening to these is tremendous and I highly recommend this soundtrack to anyone who likes dreamy jazzy and orchestral tunes and reminiscing about the world of Pongo, Perdita, and the 99 puppies!
Dalmatians rule and cruella de vil
Cool they have the cartoon one to lol if only they had the soundtrack of 102 then I'll have all of them lol