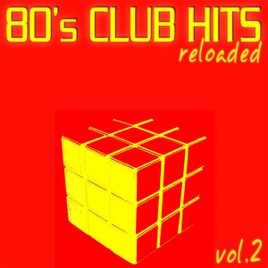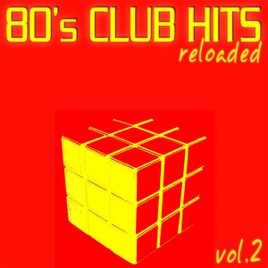 80's Club Hits Reloaded, Vol. 2 (Best of Dance, House & Techno)
Various Artists
TITLE
TIME

Self Control (The Annual Remake 2008)

Dave Sinclair

3:41

Ride Like the Wind (54 Remix Edit)

Fab

3:59

Let the Music Play (Risque Radio Edit)

Jackie B.

3:54

Let's Groove (MySpace Mashup Mix)

Foundation

3:44

Ministry of Funk

4:03

Get Down On It (Tony Tonka Remix)

Jam & Tonic

3:23

Careless Whisper (Calabria Sax House Mix)

La Guardia

4:48

Last Night a DJ Saved My Life (WMC Miami Studio Club Edit)

54

3:45

Don't Go (Lee Parrish's en Vogue Electro Edit)

Yana

4:03

Take On Me (De Lorean Radio Mix)

Ammonia

3:12

Just Can't Get Enough (Alex Twister Video Edit)

Systematics

3:18

JaK Jones

3:38

Waiting for a Girl Like You (Paul Guetta Electro Dub) [feat. Lou]

The Pyramid Club

3:26

Sunglasses At Night (Jeff Rock Original Edit)

Planet Trax

3:53

Our Darkness (Classic New Wave Mix)

Future Shock

4:37

Fade to Grey (Let Me Think About It Bootleg Edit)

Retro

3:36

Don't You Forget About Me (Oscar Salguero Radio Edit)

Cary August

4:22

The Look of Love (Flashback Mix)

Diamond Life

4:03

Tell It to My Heart (Steven Levis Airplay Mix)

Royal Flush

3:15

Last Christmas (Twister Remix Edit)

X-Mas Allstars

3:40
20 Songs, 1 Hour, 16 Minutes

℗ 2008 Euro-dancer.com
Customer Reviews
Love it!!!!!
Wow, I didn't even expect that EVERY song going to be that good!!! Yeah, love them all!!! These are not some cheesy covers, but rather a big club pumpers to bring popular 80's hits back to "live"!!! Thank you for this album!!!
?
Where's the Big Bang to this Album?
ahhh!
Terrible vocals. Terrible attempt at something sacred! Don't mess with the 80s. Pleeeze.