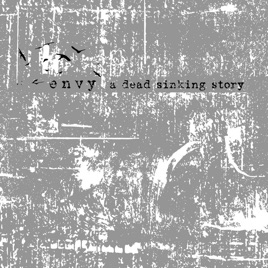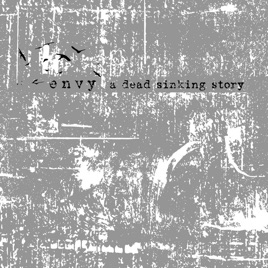 A Dead Sinking Story
Envy
| | TITLE | | TIME |
| --- | --- | --- | --- |
| | | | |
| | | | |
| | | | |
| | | | |
| | | | |
| | | | |
| | | | |
| | | | |
| | A Will Remains In the Ashes | | |
9 Songs, 1 Hour, 2 Minutes
Released:

Aug 26, 2003

℗ 2008 Temporary Residence Ltd.
Ratings and Reviews
sweet
phenomenal album in every way. dark, brooding, clean sections and monstrously epic explosions of emotion. vocals are perfect, guitars are simple but SUPER effective, i highly recommend this album. itunes needs more real emo like this.
About Envy
Since forming in the early '90s, Envy have become one of Japan's premier exports to the international post-hardcore scene. Their experimental, cinematic approach to heavy melodic rock has made them a favorite of post-rock and alternative metal fans, and their intense, emotionally direct vocals and lyrics have won them accolades in the emo/screamo worlds as well. Envy have toured with Mogwai, Isis, and Explosions in the Sky, and have released split EPs with Jesu, Thursday, and Yaphet Kotto. The group's lineup has generally consisted of members Tetsuya Fukagawa (vocals/programming), Nobukata Kawai (guitar), Manabu Nakagawa (bass), Masahiro Tobita (guitar), and Dairoku Seki (drums), although other members played drums on the group's earliest recordings.

Envy formed in Tokyo in 1992 as a straightforward hardcore band, and 1996 debut Breathing and Dying in This Place (released by Japanese hardcore/noise label HG Fact) was a blistering burst of brief thrash tunes. The following year, the group released split 7"s with Danish hardcore band Sixpence and New Jersey political hardcore band Endeavor. Envy's 1998 full-length From Here to Eternity saw them expanding their sound, stretching the songs out to three or four minutes in length and adding more melodic elements and time changes. The 1999 release Angel's Curse Whispered in the Edge of Despair was shorter overall, at only five songs, but featured lengthier, more ambitious compositions, culminating in the ten-minute epic "Unrepairable Gentleness." The year 2000 saw the release of a few EPs that were closer to the group's hardcore roots, including a split 7" with This Machine Kills (whose member Steve Aoki would release Envy's next album in America on his Dim Mak Records label) and the group's first international release, the 10" EP Burning Out the Memories on French label Molaire Industries.

Envy's 2001 full-length All the Footprints You've Ever Left and the Fear Expecting Ahead was significantly more melodic and experimental than previous efforts, including calmer sections and sung (as well as screamed) vocals, bringing them to the attention of the post-rock scene, in particular Mogwai (who subsequently signed Envy to their Rock Action label) and American label Temporary Residence Limited. In 2002, Envy released a split EP with Swiss hardcore band Iscariote and a three-way split CD with Yaphet Kotto and This Machine Kills, including a collaboration song by all three bands. These were two of the first releases on Envy's Sonzai Records label, which they established to release their own recordings as well as Japanese editions of releases by their international friends. The 2003 full-length A Dead Sinking Story was released in the U.K. by Rock Action and in America by Level Plane Records, and was the only Envy album to feature third guitarist Daichi Takasugi, who left after the album's recording. The album was widely acclaimed, and helped establish the group internationally. The group took a break before recording its next album, releasing Compiled Fragments 1997-2003, a collection of tracks from split releases, compilations, and live tracks, in 2005.

The 2006 full-length Insomniac Doze was Envy's first album to be released simultaneously by Sonzai, Rock Action, and Temporary Residence (who would subsequently issue many of the group's previous releases stateside for the first time). The album was easily the group's most atmospheric, cinematic effort yet, with suite-like songs stretching out to 15 minutes in length. In 2007, the band released the mini-album Abyssal and the DVD Transfovista. The year 2008 saw Envy releasing split EPs with New Jersey-based emo group Thursday as well as Justin Broadrick's post-Godflesh project Jesu. Envy's next full-length, Recitation, arrived in 2010, and was another sprawling, atmospheric epic. In 2013, while awaiting the group's next full-length, Temporary Residence released Invariable Will, Recurring Ebbs and Flows, a limited 14-LP box set containing the group's entire discography, two DVDs, and a 100-page book containing photos and lyrics to all of the group's songs in both English and Japanese. Atheist's Cornea arrived in 2015, and was the group's shortest and most focused full-length in over a decade. ~ Chris True & Paul Simpson
ORIGIN

Tokyo, Japan

GENRE

FORMED

1992