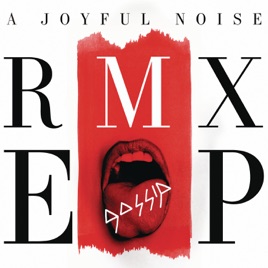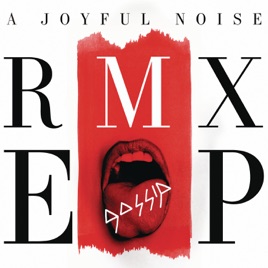 | | TITLE | TIME | PRICE |
| --- | --- | --- | --- |
| | Get a Job (Wankelmut Remix) | 7:22 | $1.29 |
| | Move In the Right Direction (Seamus Haji Club Mix) | 6:41 | $1.29 |
| | | 4:13 | $1.29 |
| | Move In the Right Direction (Gossip VS Kaz James Remix) | 6:33 | $1.29 |
| | Get a Job (Peter Rauhofer Remix) | 8:48 | $1.29 |
| | Perfect World (Playgroup Nude Mix) | 8:07 | $1.29 |
| | Get a Job (Scissor Sisters Remix) | 6:15 | $1.29 |
| | Get Lost (Junior Vasquez Remix) | 9:06 | $1.29 |
| | Perfect World (Seamus Haji Club Remix) | 6:23 | $1.29 |
9 Songs

℗ 2012 Columbia Records, a Division of Sony Music Entertainment
Customer Reviews
Great Remixes! Something for Everyone! Highly Underrated Group!
This, in my opinion, is one of the best records of 2012 and I am shocked that both "Perfect World" and "Move In the Right Direction" did not get the attention, respect, and airplay that other non deserving Artists are getting. Great lyrics, catchy and emotional beats and Ms. Ditto's breathtakingly stunning and stellar voice? It truly baffles me. All the remixes work here and it was interesting to see Junior did a beautiful job and remix to "Get Lost", one of my favorite tracks on "A Joyful Noise", however, I can hope and pray for a possible release of "Involved" as a 4th single. Pretty, pretty please?

People, please wake up and don't sleep on this. Live it! Love it! Buy It! Now, I'd love to stay and party but I gotta go to work! Weeeerk!
Gossip is BRILLIANCE!
Junior delivers with a current sound keeping the integrity the original track.
Peter Rauhofer gives the same tired sound. see KiKi remix. OLD!
Scissor sister mix is the most fun.
About Gossip
Over the course of nearly two decades, the Gossip evolved from a stripped-down punk trio to a band capable of reworking disco, pop, and R&B in ways that felt fresh and genuine -- and made an icon out of lead singer Beth Ditto in the process.

Originally from Searcy, Arkansas, Ditto, guitarist Nathan Howdeshell (aka Brace Paine), and drummer Kathy Mendonça moved to Olympia, Washington and formed the band in 1999. That year, they released a self-titled 7" on K Records, while their full-length debut, That's Not What I Heard, was distributed by Kill Rock Stars in late 2000. The Gossip were highly visible due to their exposure in magazines like Out and The Advocate, becoming icons in the gay and lesbian indie rock community. After touring with the White Stripes and Sleater-Kinney, they went back to the studio to record a follow-up, 2002's Arkansas Heat EP. They returned the following year with Movement, while Nathan also performed with Die Monitr Batss.

Mendonça left the group in 2003 to become a midwife, and new drummer Hannah Billie joined the Gossip before they recorded 2005's Standing in the Way of Control, which incorporated elements of dance-punk into their raw, urgent sound. GSSP RMX, which further emphasized their more danceable direction, was released in 2006. The concert album Live in Liverpool arrived in the U.K. in late 2007 and was then issued in the U.S. by the band's new label, the Sony imprint Red Ink, in spring 2008. Rework-It, a remix compilation, followed that summer, with Music for Men appearing in 2009. The album made significant waves in the U.K. and expanded the band's fan base dramatically. In 2012, the group returned with A Joyful Noise, a poppier set produced by Xenomania member Brian Higgins. Three years later, the Gossip disbanded when Howdeshell returned to Arkansas. Ditto pursued a solo career, releasing her debut album, Fake Sugar, in 2017. ~ Zac Johnson
ORIGIN

Searcy, AR

FORMED

1999